Pediredla Suhaas
"International Millennium Research Award" in the fields of Pure Mathematics & Theoretical Physics
Pediredla Suhaas is a pure mathematician and theoretical physicist who conducts heavy research in the fields of pure mathematics and theoretical physics. He has authored and published a total of more than 10 international mathematics and physics research papers. At the age of 15, he invented and proved a mathematical paradox, known as the "Suhaas Paradox" (which is named after him as an honor), in 4 sequential research papers published by the publisher Elsevier BV. At the age of 16, he published 3 more papers, in one of which he proposed a complete mathematical proof and solution to the "Riemann Hypothesis" (a 164-year-old unsolved problem, widely considered to be the greatest unsolved mathematical problem in the world and one of the Millennium Problems), while in the other paper, he proposed complete proofs and solutions to all the 7 "Millennium Problems" (the top 7 greatest unsolved mathematical problems in the world, for which the Clay Mathematics Institute pledged a $1 million prize for the first correct solution to each problem) using physics. In his third paper, he proposed a new complete theory on the existence and nature of black holes, white holes, and wormholes, which he invented when he was just 14 years old. At the age of 17, he published a research paper in which he invented and proved 32 new trigonometric theorems. Also, he published a research paper in which he proposed a complete solution to the time travel paradox. After that, he published another research paper in which he invented and proved the most advanced and complex generalizations of the Riemann zeta function, Dirichlet eta function, and Bernoulli numbers. He later published another paper in which he discussed and explained the classical ways of deriving and proving Einstein's famous equation, E=mc2. He received appreciation and offers from many researchers and publishers for his research. He won the "International Best Researcher Award" at IISTAC 2022 in the fields of pure mathematics and theoretical physics. He was honored with a lifetime membership in the World Research Council. He also won the prestigious "Indian Achievers' Award" in recognition for his outstanding achievements and contributions toward nation-building. He won the prestigious "Global Kids Achievers Award 2022" (given to the top 100 child prodigies in the world) in the field of intelligence and got his name published in 50+ national and international news media like ANI, The Print, Hindustan Times, Zee5 News, etc. He also won the "Super Talented Kid Award (One in a Million)" and the "Star Kid Award" under the title "Super Genius Kid" for his intelligence and excellence in the field of academics. He received an appreciation letter from the World Book of Records, as they were greatly inspired by his achievements and contributions. He holds 9 world records in the International Book of Records and nearly 300 awards and honors in the fields of mathematics, science, and technology. He scored an IQ of 153 (out of a maximum possible score of 160) in a certified IQ test at the age of 16. He has nearly 48 professional certifications and specializations from top American and international universities like Harvard University, Stanford University, the Massachusetts Institute of Technology (MIT), etc. He represented India and won a total of 15 gold, 8 silver, and 9 bronze medals in international and national mathematics, science, and computer science Olympiads.
Suganya.D
International Best Researcher Award for Artificial intelligence in medical diagnosis
I am Suganya, Senior Research Fellow under AICTE Doctoral Fellowship in Puducherry Technological University, Puducherry, India. I have qualified UGC-NET (University Grants Commission – National Eligibility Test) for Assistant Professor held on June 2020. I have completed my M.Tech in Computer science and Engineering, secured University Rank-1 and got Gold Medal in Pondicherry University on 2016. Completed B.Tech Information Technology in Mailam Engineering College affiliated by Anna University, Tamil Nadu in 2014. I'm doing research in Artificial intelligence in medical diagnosis. It especially speaks about the detection of corona virus and its severity. I have published nearly five National and International conferences which include springer, IEEE etc. and one Q1-Journal (SCI-E) in Elsevier and published a few chapters in springer, Taylor and Francis books etc. I'm so glad that I have received an ISSN award for International Best Researcher which motivates me to publish more quality works in reputed journals.
INTERNATIONAL BEST RESEARCHER AWARD IN MUSCULOSKELETAL ONCOLOGY
I Have obtained Bachelor of Medicine, Bachelor of Surgery (MBBS) degree from Bangalore Medical College and went on to pursue a Master of Surgery (MS) in Orthopaedics from St. John's Medical College. Field of intererst musculoskeletal oncology and arthroplasty . Have various publications in above mentioned fields .
Mamta Anandani Warrior
International Research star, Rh-incompatibility A case study
My name is Mamta Anandani Warrior. I have completed my Master's in nursing with specialization in Obstetrics and gynecological nursing. My area of interest is perinatal nursing and infertility. Being awarded with International research star award has filled me with more confidence and desire to achieve new heights aiming at professional and personal development .
Dr V.V.V.S.Murty
ISSN "International Best Researcher" Award in Civil Engineering
PERSONAL PROFILE: Dr. VVVS Murty is having following academic qualifications: Ph. D. (Civil Engineering) from Indian Institute of Technology, Kharagpur, M.Sc. (Structural Engineering) from Regional Institute of Technology, Jamshedpur, B.Tech (Civil Engineering) JNTU, Hyderabad. GT : 2-year full time trainee in Civil, Mech., Elec., & Metallurgy of integrated steel plant technologies. 4- month fulltime Diploma in Management from XLRI, Jamshedpur (Hon's. Dip. in Information Systems Mgt. APTECH., soft wares STAADPRO & CAD). Had conducted Post Doctoral Research and Value Engineering Projects as Member of 2nd level R&D Committee at TATA STEEL for 2-years and developed Cement ,Concrete and wear resistant floor tiles from Industrial Wastes in cold process. Published 10 Research Papers on Composite Construction and New Bldg. Materials in International Conferences and Journals in India, Japan, France, Lithuania and Slovakia. Had been Leader of 5 Value Engineering Projects in Structures and Convener of 65 VE Projects in other Engineering disciplines at TATA STEEL during 3-years of Modernization. Guided one Ph.D. in Efficiency of Metal buildings from JNTU, Hyderabad. Guided three M.Tech.s in development of cement and bricks from mines waste from Ranchi University and Minor bridges from JNTU, Hyderabad. Presently guiding two Ph.D. students in Solar Structures and construction composites from NIT, Warangal (application stage) and "Yogi Vemana University", Karnool India. Worked as Principal and Professor in JNTU college – Conc. Tech., Des. Of Steel Strs., Geo-Tech and Advanced Fdn. Engg. For the last 14 years. Following is Experience in Previous Organizations: (DID ENGINEERING OF MORE THAN 1000 PROJECTS). March 2022 till date – Director Pallavi Engineering College, Nagole, Hyderabad, January 2018 till date – Director Technical, Eesavyasa Technologies Pvt.Ltd., Hyderabad, January 2013 till date – Director Technical, Atlas Financial Research Pvt.Ltd., Hyderabad, March 2005 till date – Director Technical, Q Engg. Prospects Pvt.Ltd., Hyderabad, March 2003 to February 2005 – Sr. Vice President, Hyquip Systems Ltd., Design and Fabrication Drgs. for Power Plant BOP Structures and Solar Structures, February 2001 to March 2003 – Vice President, BPO, Mold-Tek Technologies Limited, Hyderabad (Design and Detailing of 500 Pre-engineered Building projects for USA), October 1995 to January 2001 – Asst. General Manager (Design & Concept Marketing), Nagarjuna Steels Limited, Hyderabad (Design and Detailing of 100 building projects), January 1980 to September 1995 – Manager (Designs), Tata Steel Limited, Jamshedpur (Design and Detailing of Industrial structures to a value of Rs. 2000 Crores), January 1978 to December 1979 – Graduate Engineer Trainee, Tata Steel, Jamshedpur, May 1976 to December 1977 – Junior Engineer (Designs), APPWD, R&B and Public Health, Hyderabad (Design and Dwgs. of National Highway bridges and twin cities water grid project). Received Following awards: "Dr APJ Abdul Kalam Lifetime Achievement National Award-2018" in Research & Teaching", "Asia's Outstanding Researcher Award-2023" for Current Research on Composite Tubular columns", "International Best Researcher Award in Civil Engineering-2023" for research on Composite Beams". As Contributions to research, about 50 research articles were published, in National & International journals. Attended about 50 conferences in India & abroad.
Dr. Owais-ul-Umer Zargar
INTERNATIONAL BEST RESEARCHER AWARD
Dr. Owais Zargar (MBBS;MS Surgery;FMAS) has done his bachelor's degree in Medicine and Surgery and Postgraduation in Surgery from Govt. Medical College Jammu. Thereafter he did his fellowship in Minimal Access Surgery and Certificate Course in Bariatric and Metabolic Surgery from AIIMS. He is currently working as Assistant Professor and Consultant in Department of Surgery at MM Medical College and Hospital, Chandigarh, India. He has numerous publications published in various international journals of high repute and has authored best selling books namely "Smart and Easy ways to be successfull-Crack any Exam" and "Fluid and Electrolyte management in Surgical patients". He has received "International best researcher award" for his research work "An audit of trauma related mortality in Govt. Medical College and Hospital, Jammu" and excellence in Surgery at ISSN awards, IIRAC Congress 2023. He is an excellent teacher, has strong medical knowledge, passion for teaching and has been teaching young and budding doctors for pgmee.
Dr Veena M Vernekar
International Best Researcher Award, Obstetrics and Gynaecology
Dr Veena M Vernekar is a Obstetrician and Gynaecologist .She is an alumni of prestigious Karnataka Institute of Medical Sciences, Hubballi (MBBS) and she graduated MS OBG from ESIC MC PGIMSR Rajajinagar, Bengaluru . She holds valuable knowledge in her subject and has always been enthusiastic about research and she has been awarded for the same during her post graduation. Her core values are those that constitute on Humanitarian grounds . She has published a total of 7 scientific papers in national and international journals. Of them, the article entitled 'A known case of Myocardial Infarction and it's outcome in Pregnancy ' has bagged the Best Researcher Award.
Madhuri Gummineni
INTERNATIONAL BEST RESEARCHER AWARD
She received PhD from GITAM Deemed to be University, Hyderabad Campus. M.Tech in Digital Systems and Computer Electronics B.Tech in Electronics and Instrumentation Engineering She has International Journals , International Conferences, and also one Book Chapter. She attended several Workshops and Faculty Development Programs.also Her fields of interest are Wireless Communication.Cognitive Radio and Sensor Networks. Internet of Things.she have Professional membership:IEEE,ISTE She has totally 11 years of teaching experience.Present she is working as assistant professor in Vignan Institute of technology and science, Deshmukhi.
Dr.GUTHA NAGESWARA RAO
INTERNATIONAL BEST RESEARCHER AWARD
I have obtained my B.Sc Department of Biotechnology, Botany, Chemistry from Kakatiya University, M.Sc Drugs & Pharmaceuticals, Department of Chemistry and Research Centre from Jawaharlal Nehru Technological University and Ph.D in Chemistry (SYNTHESIS OF NATURAL FLAVONE/ISOFLAVONE ANALOGUES AS BIOLOGICALLY POTENTIAL MOLECULES under Supervision of Dr.Nagaraj) Department of Chemistry and Research Centre from Telangana University, Telangana State and I have 16 International Research Publications Various Journals. Presently working as Assistant Professor(C) Department of Chemistry, Telangana University from 2010 to till. My interested research areas are Pharmaceutical Chemistry, Natural Products, Pharmaceutics and Drug Delivery Systems etc. I was presented my research findings at various local and international conferences and Seminars. My Research work Published in UGC, SCI, Web of Science and Scopus index Journals. My total Research work focusing on Antibiotics and Drug Delivery Systems, Natural Products and Pharmaceutical Chemistry.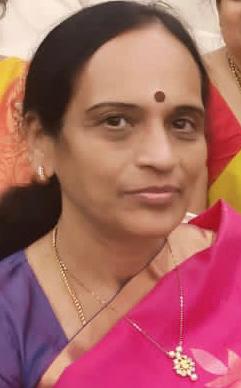 Dr.PADMAJA GOKARAJU
INTERNATIONAL BEST RESEARCHER for excellence in Structural Engineering
Dr. Padmaja Gokaraju received her PhD (CE) from JNTUH and MBA (HR) from OU, Hyderabad. She is a Chattered Engineer Fellow of Institute of Engineers India Ltd. She has over 35yrs of experience in the field of Steel Structures with Global Consultants and Steel Manufacturers. Her expertise is in design and detailing of steel structures including Pre-Engineered buildings, Transmission Line Towers, Light gauge steel structures etc., as per Indian and International standards. Her skills helped in successful execution of complex PEB projects over the last 23yrs in M/s Kirby Building Systems & Structures India Pvt. Ltd. Her research experience contributed to new product development using light gauge steel sections like Modular Buildings, Industrial Racking Systems, and many ongoing project related products. PhD Thesis: "Behaviour of Composite High-Density Polyurethane Foam Filled Aluminium and Light Gauge Steel Tubes" . Over 25 of her technical papers are published in International/National Journals and Conferences and gained attention from many International Institutions and research groups. Awards: ISSN-IIRA 2023 Award "International Best Researcher Award " and ASTRA 2023 "Outstanding Researcher Award ", for two of her paper publications in association with World Research Council and Times of Research "Outstanding Women Structural Engineer" from Indian Association of Structural Engineers-IAStructE-2022. She strongly believes in sustainability, giving back to society. She is a "Women in STEM" and encourages women leaders. As a passionate Civil Engineer, she plays an active role in mentoring new generation engineers..
"INTERNATIONAL BEST RESEARCHER AWARD" in the field of TROPICAL MEDICINE AND ENVENOMATION"
I am Dr.Hariharan A S, completed my MBBS from prestigious Madras Medical College, Chennai. Then joined Post Graduation in Internal Medicine and currently pursuing my final year of post-graduation. Presented 04 papers and 05 posters in various National and International conferences. Published a paper in indexed journal under the guidance of Dr.Major G Shivkumar. Currently undergoing a research work in Toxicology (Snake Bite).
Dr Gitanjali Tarnach
Dr Gitanjali Tarnach has done her graduation (BDS)from Himachal Dental College,Sunder Nagar Himachal Pradesh and her Post-graduation (MDS)from Adesh Institute of Dental Sciences, Bathinda, Punjab in Department of Orthodontics and Dentofacial Orthopaedics. She is currently working as an Assistant Professor in Department of Orthodontics and Dentofacial Orthopaedics at MN DAV Dental College and Hospital,Solan,Himachal Pradesh. She has presented at several National conferences and conventions conducted by Indian Orthodontic Society and is also a life member of Indian Orthodontic Society. She has keen interest in research related to Nasal turbinates and Morphology of first cervical vertebrae in different skeletal growth patterns with help of CT Scan. She is specialist Orthodontist working in several private practices and has had the opportunity to treat large rage of malocclusions in children and adults. She expertise in metal and ceramic braces as well as Invisalign.
Dr Manidip Pal
INTERNATIONAL BEST RESEARCHER AWARD, in Medical Science
Manidip Pal is born in a town named as Dharmanagar of Tripura, a state in North-East India. He completed his schooling from there and went to Regional Institute of Medical Sciences, Imphal, Manipur, for studying MBBS. He completed his MD Obstetrics & Gynecology from there only. Currently he is working as Professor & Head of the department of Obstetrics & Gynecology at College of Medicine & JNM Hospital, West Bengal University of Health Sciences, Kalyani, Nadia, West Bengal, India. He has keen interest in performing surgeries and research activities. Since his post-graduation studies, he is publishing research articles in peer reviewed indexed medical journals. He has 24 International and 41 National publictions. His main interest is in Urogynecology & pelvic reconstructive surgery and gynecological endoscopic surgery. He is an active member of Urogynecology & Reconstructive Pelvic Surgery Society of India (URPSSI) and International Urogynecological Association (IUGA). He has authored a textbook "Urogynecology & Pelvic Reconstructive Surgery" published by Jaypee Brothers Medical Publishers Pvt. Ltd., New Delhi. He is officiating as Dean, Indian Academy of Obstetrics & Gynecology, 2023-24 and Editor of the official Journal of The West Bengal University of Health Sciences. He is Fellow of American College of Surgeons, International College of Surgeons, and Indian College of Obstetricians & Gynecologists.
Dr. M. SASIKALA
International Best Researcher Award in Pharmaceutical Analysis
I'm Dr. M. Sasikala, M.Pharm., Ph.D., working as Professor and Head of the Department of Pharmaceutical Analysis in Karpagam College of Pharmacy, Coimbatore, Tamil Nadu. I'm highly honoured and recognised to receive the 'International Best Researcher Award' from ISSN Research Association for my research work published in the journal Phytomedicine Plus entitled 'Isolation and invivo evaluation of anti-breast cancer activity of Resin Glycoside Merromoside from Ipomoea aquatica Forsskal'. I have received 'Young women Scientist Award from PMSDS, Indian Researcher Award from IRA andInternational Researcher Award from INSO'. I have got 27 Publications in my career since 2012 among which few indexed in SCOPUS and WoS. I'm the life member of TamilNadu State Pharmacy Council, Association of Pharmacy Teachers in India, Indian Pharmacy Graduates Association and PMSDS. I'm Reviewer and editor of many journals and books. I have guided many B.Pharm, Pharm.D and M.Pharm Students. I would like to continue my research journey till the end of my life.
Dr Soma Bandyopadhyay
INTERNATIONAL BEST RESEARCHER AWARD, in Medical Science
Soma Bandyopadhyay, working as Professor & Head of the department of Obstetrics & Gynecology at Katihar Medical College, Al-Karim University, Katihar, Bihar, India. She is born and brought up in a very religious family where Swami Pragnanananda Maharaj, Saint of Ramakrishna order and past President of Vedanta Math, was born. After completing her schooling from Prosadpur High School, Hooghly, she went to TDB College, Raniganj to complete her pre university study. From there she entered Medical College, Kolkata, the first medical college of Asia, to pursue her MBBS course. MD, Obstetrics & Gynecology, was completed from MKCG Medical College, Berhampur, Odisha. She is specially trained in gynecological endoscopic surgery and infertility. She is a regular external examiner of MS (OBGYN) and MBBS for The West Bengal University of Health Sciences. She has keen interest in research activities also. Since her post-graduation studies, she is publishing research articles in peer reviewed indexed medical journals. She has 13 International and 24 National publications. She is a regular speaker, panelist, chairperson in national and international conferences. Her leadership and entrepreneurship quality helped her to lead many organization successfully. She is Fellow of Indian Endoscopy Society, Indian College of Obstetricians & Gynaecologists, Indian Academy of Obstetrics & Gynaecology.
Dr.Anupritha Arudhra Hamshadhwanaa.M.H.
International Best Researcher Award
Graduated from The Tamilnadu Dr MGR Medical University, Chennai. Currently Junior Resident at Preethashree Hospital, Tirumangalam, Madurai. Presented a case report in IJSR and IJRCOG each. Distinction holder in many subjects in UG life.
Rajan Kumar Singh
INTERNATIONAL RESEARCH STAR AWARD – EARTH SCIENCE / CLIMATOLOGY
Mr. Rajan Kumar Singh (S/O of Late Brij Mohan Singh) is a Research scholar in India's top leading private space organization i.e "Orbitx India Aerospace", contributing to the India's first RLV Rocket "Atal Yaan" Project. By profession he is serving to Finance domain as a "Financial Controller" under the banner "Radisson Hotel Group", also a GIS developer at ESRI (Environmental Systems Research Institute – USA). He is from Varanasi (UP) and completed his studies from Sambalpur, Odisha. In order to gain technical expertise towards his interest & passion, he completed e-learning courses with IIRS/ISRO Dehradun based on the subjects such as Disaster Mgmt, Earth Observations, Satellite Remote sensing etc. He has received the ISSN award by IIRA -2023 with the title "International Research Star Award" for his excellent research towards Earth Sciences/Climatology and remarkable contribution to global community from 2020 onwards. It is worth noting that his projects are recognized & awarded by world's leading Top space agencies i.e NASA/JAXA/ESA. His projects on earth observations are published under the world's top galleries i.e "Living Atlas of the World", "ARCGIS Experience Builder Gallery", "ESRI Map Gallery", and many more. He has published 1 peer-reviewed journal named as "Indicators of the Planet Earth" with "International Journal of Current Science". He has been awarded as "Global Finalists" (amongst Top 35 projects worldwide) for last consecutive 2 years (2021 & 2022) during "NASA International Space Apps Challenge" Olympiads & also received "Honorable Mentions" by NASA/JAXA & ESA. Recently in Apr'23 his project "Indicators of the Planet Earth" is applauded by NASA sponsored "The Globe Program" in forum (International Virtual Science Symposium) as a Young Scientist. He credits his progress to his family for their continual support in all means.
K Shiva Kumar
A passionate teacher with over 14 years of teaching and research experience. Hands-on experience in mechanical and production engineering; rich experience in administration, community service, corporate activities, and decision-making skills, good team player with an eye for detail and interpersonal skills.
Yawer Abbas Khan
Best Researcher Award (Electrical Engineering)
Dr. Yawer Abbas Khan received the B.Tech. degree in Electrical Engineering from NIT Srinagar, India, in 2012, M. Tech degree in Power Systems in 2017 and PhD Degree in Advanced Electrical Drives both from NIT Patna under PhD-Dual Degree Program. He is currently associated with the Department of Electrical and Electronics Engineering, CBIT Hyderabad, India. He received MHRD Fellowship for undergoing M. Tech – Ph. D Dual Degree program in EE Department at NIT Patna. His research interests include Sensorless Control of Electrical Drives, Special Machines, Design of Electrical Machines, FACT Devices, and Power quality issues. He has published a number of papers in the peer reviewed journals and conferences. He is recipient of Best paper award in an IEEE conference and served as an invited key note speaker in the workshop entitled "Impacts of LATEX and MATLAB in Engineering and Research (WILMER-2017)", at Silli Polytechnic Silli, Ranchi, Jharkhand Sponsored by Jharkhand Council on Science & Technology (JCST), Govt. of Jharkhand. He has also worked as a Volunteer in the short-term course (STC) on "Institute-Industry Interaction" at Department of Electrical Engineering, NIT Patna, under the aegis of TEQIP-II. He also serves as an active reviewer for many reputed journals and conferences like IEEE Transactions on Industrial Electronics, IEEE Transactions on Power Electronics, IET Electric Power Applications, IEEE Journal of Emerging and Selected Topics in Power Electronics, IEEE Industry Applications, Electrical Engineering, Springer Verlag, Measurements (Elsevier), IEEE Canadian Journal of Electrical and Computer Engineering, (IJE Taylor Francis), IECON, TENCON etc. He has also been associated as a faculty member in the Department of Electrical Engineering of reputed institutes of the country like NIT Srinagar, Kashmir University (NC), IUST Awantipora, BIET Hyderabad.
Dr.N. SHAKUNTALA RAO
INTERNATIONAL BEST RESEARCHER IN ANATOMY (HISTOLOGY)
I have a Diploma in Psychological Medicine and a Masters degree in Human Anatomy. I have been working as Faculty in the department of Anatomy in private medical colleges. I am also a practicing consultant Psychiatrist. My work involves teaching medical students in their first year of medical course. I love to interact with students and get inspired when they show new and innovative learning strategies. I try to help students out of their deficiencies if any, in their learning capacities and to bring about the maximum potential from each one of them. I have been successful in my attempts to bring forth the best from students. I am interested in writing and have written a few poems, and quotes. i have published a few online. I would like to write more and publish the same.
Dr. Harish Kumar AR
International best Research award in Nursing
I Dr Harish Kumar working as Principal ETCM college of Nursing, Kolar, with vast Teaching experience and research knowledge, carring out research project and guiding PG Students and PhD scholar currently.
DR. RADHIKA MITRA
INTERNATIONAL BEST RESEARCHER AWARD IN FIELD OF DENTISTRY
Dr. Radhika Mitra has graduated (BDS) from Vydehi Institute of Dental Sciences and Research Centre, Bangalore in 2017 and also completed her post-graduation (MDS) in Public Health Dentistry from the same institution in 2021.She has completed her Professional Diploma in Clinical Research & Pharmacovigilance from Apollo Research and Innovations, Hyderabad in 2022. She is currently working as an Assistant Professor in Department of Public Health Dentistry at Kamineni Institute of Dental Sciences, Narketpally, Telangana, India. She has dedicated interest in the research related to oral health, tobacco and oral health, tobacco cessation, geriatric dentistry, health promotion, health service planning and implementation, clinical research and pharmacovigilance. She is keen to embrace the concept of "Health for All"and has practical knowledge of rendering service to the most neglected sections of population, namely the convicts of Central Jail in Kolkata. She has publications in various national & international journals.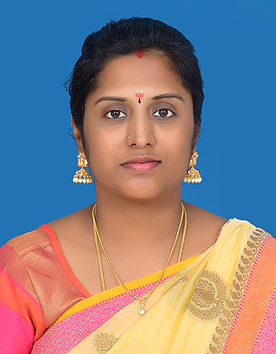 S. Abarna
International Best Researcher Award for the Research Excellence in "Identification of Cyber Harassment in Social Media"
S.Abarna is Full Time Research Scholar in the Department of Computer Science and Engineering at Puducherry Technological University. She has completed his M.Tech in Information Security in the Department of Computer Science and Engineering and B.Tech in Information Technology, at Pondicherry Engineering College, Pondicherry University, Puducherry. She has 10 years of teaching experience at Christ College of Engineering and Technology, Puducherry. She has published papers in many international journals and conferences. Her research interest includes Web Services, Data Mining, Cyber Security and Information Security.
M.Rajamanickam
International best researcher award in orthopeadics
Dr.Rajamanickam grew up in the suburbs of madurai , fascinated by the abilities of human body and mind always wanted to end up something greater. Growing up as a kid , had only one aspiration that's to fullfill his mother's wish of becoming a doctor . Studying hard to become one . As growing up with the books not knowing the vast outerworld with less exposure ,fighting hard to pass the entrance exam yet passed and become a doctor. His life become still monotonous with just studies not knowing the other capabilities and opportunities ,finding himself in internship fearing he has not taken a step to become what he wanted to be. His life took a turn as his mentor wanted him write a case report he broke the barriers to achieve his aim and winning the ISSN Awards is the best thing happened around and motivating him to push harder to go to greater heights.
Dr.Nandha Kumar Selvam
International Best Researcher Award in Emergency medicine
DR.Nandha Kumar Selvam is currently an Emergency Medicine Registrar at the Kovai Medical Center & Hospitals, Coimbatore, Tamil Nadu. He has had a wide exposure in the field of emergency medicine since January 2019. He completed his M.B.B.S. at PSG Institute of Medical Sciences and Research, Coimbatore, Tamil Nadu. Further, He pursued his postgraduate studies of Masters in Emergency Medicine(M.E.M. CCT-EM), recognized by the SEMI(Society for Emergency Medicine India) board at Kovai Medical Center and Hospitals, Coimbatore, Tamil Nadu. During his post graduation, he has done dissertation work on "Utility of the modified shock index in combination with serum lactate for the early resuscitation of sepsis patients in the emergency room". He has also presented papers entitled "Modified shock index as an ED prognostic tool in septic shock " at the 23rd annual conference of SEMI, EMCON 2021. He is also the AHA certified provider of Basic Life Support, Advanced Cardiovascular Life Support and Pediatric Advanced Life Support. He delivered a lecture on "Approach to Acute Respiratory illness" at the AEME conference held in Coimbatore during February 2023. He was a member of the organizing committee of AMTEC (Acute management of Trauma in emergent conditions) CME program held in Coimbatore during March 2023 and provided hands-on workshop training on "Central venous line utilization in emergency department". In addition to the above accomplishments, he has published his first case report, titled "Peculiar association of pulmonary embolism with evolved inferior wall myocardial infarction" (DOI:10.32677/ijcr.v8i7.3501) and his second case report, titled "Evaluation of massive hemoptysis with high suspicion for alveolar hemorrhage in the emergency room" (https://doi.org/10.18231/j.ijirm.2022.037).
Dr Sushma
International best researcher award 2023
Educational Qualifications – I completed my BAMS degree from Rajkeeya Ayurved Mahavidyalaya, Varanasi.Thereafter I completed my M.S. degree from Banglore, Karnataka. also Yoga course from B.H.U, Varanasi. Papers presented in various Conferences and Seminars- 1. APNA international Conference, Lucknow , February 2014 on " Critical Analysis of APLA Syndrome" 2. Prajatha International Conference Udupi, April 2014 on "Critical Analysis of SUTIKA PARICHARYA" 3. National Seminar in Pune, February 2015 on "A pilot study on Nashtartava ie. ANOVULATION and its Management with SWARNAKSHIRI" 4. National Seminar in Koppal, July 2015 on "THYROID verses PCOS " 5. APNA international Conference, Lucknow , February 2016 on " EFFECT OF PUNARNAVA CHOORNA AND AMALAKI CHOORNA IN THE MANAGEMENT OF GARBHINI PANDU W.S.R TO ANAEMIA IN PREGNANCY." TITLE OF THESIS Approved by RUGHS BANGALORE -"A COMPARATIVE CLINICAL STUDY ON THE EFFECT OF PUNARNAVA CHOORNA AND AMALAKI CHOORNA IN THE MANAGEMENT OF GARBHINI PANDU W.S.R TO ANAEMIA IN PREGNANCY." Practical Experience- 1. Pre-Conceptional Pumsavana using Vata sunga and Eshwarlingi seeds for Garbha sthapana. 2. Vamana in Poly Cystic Ovarian Syndrome in females. 3. Management of one degree stri garbhashaya bhramsha using Kalaajaji churna and Lajawanti leaves with perineal exercises. 4. Management of Inferlity by Vamana to female and Virechana to male. 5. Uttarbasti with Phalasarpi in infertility caused due to uterine anomalies(blocked fallopian tubes). 6. IUI(Intra uterine inseminisation ) in infertile couple. Presently working as Assistant Professor in DR Vijay Ayurvedic Medical College Hospital & Research Centre, Varanasi, UP, INDIA PLEASE PROVIDE AN ABSTRACT OF YOUR PROPOSED TOPIC. (ABOUT 100 – 150 WORDS) Coronavirus was first seen in Wuhan city, Hubei Province, China on 31st December 2019 causing acute respiratory disease. In the end of year 2019, there were lots of cases of Pneumonia in China. Investigations revealed that it was caused by previously unknown virus. This virus consists of a genetic material enveloped by a covering with protein spikes. These protein spikes give an appearance of a crown, and thus named corona virus. Now it is known as 2019 Novel Corona virus. The disease caused by this virus is named as COVID-19 (Corona Virus Disease- 19). As we are well aware of Corona virus disease (COVID-19); it is a worldwide epidemic(Pandemic). People are in a panic; schools are closed, roads are closed, cities are closed and everybody has to stay in their homes with their family. In many countries there is a condition of lockdown. Hence it is a very critical time. Acharya Charaka described Janpadodhvamsa in Charaka Samhita, Volume -1, Vimana sthana and in it, there is a chapter called "Janapadoddhwamsaneeyam vimanam", which refers to world-wide epidemics or pandemic. Here Acharya Charaka says this is a great opportunity to stay at home
NITHYA GANESAN
INTERNATIONAL BEST RESEARCHER AWARD
I am Nithya Ganesan, an accomplished academic and researcher hailing from IIITB (International Institute of Information Technology, Bangalore). With a strong passion for technology and innovation, I have pursued a remarkable academic journey, earning my Ph.D. degree in a field closely aligned with my interests. My educational foundation was laid during my M.Tech studies at PSG Tech, a renowned technical institution. Throughout my career, I have had the privilege of working alongside esteemed professionals at the Indian Institute of Science, where I have actively contributed to the field of cloud and virtualization. My expertise in these areas has positioned me as a sought-after speaker at conferences and prestigious institutions, where I have shared my insights and findings with captivated audiences. My research contributions have been significant, with over 20 published papers that have garnered recognition and acclaim. Recently, I was honored with the Best Paper Award at the ICITM conference held at the University of Cambridge, a testament to the originality and impact of my work. I take great pride in pushing the boundaries of knowledge and striving for excellence in all my endeavors
Dr.Murshid cp
Dr. MURSHID , Doctor of pharmacy graduate of Kerala university of health and science and also Pershing Masters in hospital and healthcare management at Dr.Mgr university , Chennai three years worked as a clinical pharmacologist at Apollo main hospital Chennai , also participated one international Covid 19 trial of Australia ,published 4 research international journals Now working as clinical pharmacist at international modern hospital, dubai, five years of clinical pharmacology and research experience
Mangala Sonak
International best researcher award obstetrics and gynaecology Adolescent PCOS
Dr Mangala Sonak MBBS MD Consultant obstetrician and gynaecologist.practicing since last 20 yrs.present working as associate professor at government medical College Nagpur Maharashtra.post graduate teacher and guide with MUHS nashik.various publication in national and international journals.paper presented in obstetrics and gynaecology conference at Dubai UAE and Paris and AICOG 2023.Abstract reviewer for RCOG London 2023.special interest in High risk obstetrics.
Dr Deepthi TR
International Best Researcher Award Oral Medicine and Radiology
Myself Dr Deepthi TR Oral Physician and Maxillofacial Radiologist,TII Specialist currently working as the medical officer at Malabar Cancer Care Society Kannur .I'm the owner of a private dental clinic and early cancer detection center at Thalassery..I have been actively involved in research and have participated in various conferences winning prizes at national and international levels..I have more than 30 publications in various national and international journals .
AVASH KUMAR SAHA
International Best Researcher Award
Mr. Avash Kumar Saha (M.D., M.Tech, B.Tech) is well known researcher counted among India. Well in academic he has completed Double Master's in India. As well as he has worked in several field of researches which are happening all around the global. Currently is working in green steel production where he major role is to develop a mechanism for production of steel using biomass which is more vital for industries for maintain sustainable development. Well before he worked in the field of Additive Manufacturing, where he discloses are the key factors to control distortions in WAAM (Wire Arc Additive Manufacturing), as well as he implanted some simulation setup (LS Dyna) in industrial Institute. However, he had worked also in the field of molten metal flow rate and discovered huge novelty. He also worked on CNC cutter printer, where he prepared setup which is connect with Adrino and implanted twin software to run the exclamation mark. Beside this he is a well-known author of 3 books (Crippled Companion; The Restless Expression; The CUT) published in UK/India's which nominated as best seller. Whereas he got one National award from India, one International award from foreign, and one International best researcher awars from ISSN while publishing some article a novelty in India. In his professional career he has earned many technical skills like; Transferred Arc plasma Furnace, Blast furnace, Biomass for green steel, XRD, SEM, XRF, TGA/DTA, CHONS analyzer, Muffle furnace, Oven, Corrosion, Gas Metal Arc Welding, Gas Tungsten Arc Welding, Manual Metal Arc Welding, Optical Microscopy, Materials Processing, Tensile Testing, Impact Testing, Hardness Testing, FEA LS Dyna, Origin Pro, Photoshop, AutoCAD. He is also the member of The Indian Institute of Foundrymen (IIF), The Indian Institute of Metals (IIM) professional society respectively. He has immense knowledge in the field which is as follows; Green Steel, Iron and Steel Making, Major area of research interest includes FEA Thermal Simulation, Microstructural and Mechanical Characterization of Metals and Alloys, Welding and Joining, Wire Arc Additive Manufacturing, CNC Cutter. He also got invited twice keynote speaker from abroad, Moderator in International Conference held in Indonesia-2021, and also invited as organizing committee member of IIM for the conference held on 2023 respectively, currently ten major publications are been counted in his account. From academic to industries he has a remarkable knowledge in the field of specified areas. Under his guidance two M.Tech students and five B.Tech students have successfully completed their thesis and are been placed in a reputed areas.
Aviral Srivastava
Best international researcher award for Cybersecurity and computer science
Aviral Srivastava, a rising star in the field of cybersecurity and computer science, is the deserving recipient of the prestigious Best International Research Award presented by the ISSN Awards. His remarkable achievements and prodigious intellect have led to groundbreaking advancements in cybersecurity, demonstrating his rare caliber as a researcher. Aviral's innovative research is characterized by a forward-thinking approach and an unwavering commitment to address some of the most pressing challenges in cybersecurity today. His work on machine learning applications for cyber-threat detection, advanced cryptography techniques, and robust protection mechanisms for Internet of Things (IoT) devices have set new standards in the field. His distinctive publications, such as "Anticipated Network Surveillance – An Extrapolated Study to Predict Cyber-Attacks Using Machine Learning and Data Analytics" and "Wavelet-Based Chaotic Neural Network for Secure Cryptography: A Study on the Effects of Wavelet Function and Chaotic Map Selection," showcase his pioneering efforts. His research not only presents novel solutions but also sets the foundation for future studies, shaping the trajectory of cybersecurity and computer science research. In addition to his intellectual prowess, Aviral's impact is amplified by his extraordinary ability to translate complex concepts into practical solutions. His work on AI-assisted malware detection and advanced encryption mechanisms has contributed significantly to the development of more robust cyber defense strategies, directly benefiting organizations and individuals by enhancing their digital security and privacy. Despite being at an early stage in his career, Aviral's research has already earned him two patents, which is a testament to his inventiveness and ingenuity. Moreover, his contributions have been recognized with numerous accolades, including the Young Researcher Award and the INSC Young Researcher Award, further underlining his extraordinary research capabilities. Aviral's commitment to sharing knowledge is reflected in his numerous contributions to international conferences and his dedication to mentoring young researchers. His passion for cybersecurity goes beyond academia, as he actively contributes to social causes related to data privacy and cybersecurity awareness. Aviral Srivastava is a beacon of innovation, dedication, and excellence in cybersecurity research. His exceptional accomplishments reflect his unique blend of intellectual curiosity, technical expertise, and a deep commitment to advancing the field. The ISSN Awards is proud to recognize Aviral as the recipient of the Best International Research Award in the field of cybersecurity and computer science.
Isaac Tlhabadira
INTERNATIONAL BEST RESEARCHER AWARD- MECHANICAL ENGINEERING
Isaac spent almost 15 years in industry having started as a Turner Machinist apprentice, then artisan, technician, and engineer. Coming to Higher Education started as a lecturer, then HoD, Executive Director, and Dean of Engineering at Tshwane University of Technology. Has received numerous awards including Best Apprentice of the Year (1997), Best Research Paper ( Unisa /TUT Research Conference 2019), R1.8m Technology Innovation Agency research award, R18m ETDP-SETA, Cooperatives Development Grant, R2.4m TETA-SETA Post-Graduate Bursaries for M- & D. Co-supervised M- Students to graduation. Published numerous papers in journals and also presented numerous papers at conferences. Specializes in High-Speed Machining, and Fabrication of Ceramics Composite
Rana Mondal
International Best Research Award
Young and dynamic enthusiastic Reproductive Medicine specialist providing 360 degree solution for infertile couple to complete their dreams to become parents.
Felice Corona
INTERNATIONAL NOBEL RESEARCH AWARD – Special Pedagogy and Didactics
Felice Corona is the Rector's Delegate and Full Professor of Special Pedagogy and Didactics (M-PED/03) at the Departments of Medicine, Surgery and Dentistry and of Human, Philosophical and Education Sciences of the University of Salerno. He has a PhD in Pedagogy of educational processes and construction of knowledge with particular reference to disability. He studied at the "Sophia Antipolis" State University of Nice where he graduated with the "Maitrise". Former President of the Didactic Council in Educational Sciences for Inclusion and Wellbeing (SFIB), between 2007 and 2008 he was Visiting Professor at the West Hungarian University Savaria Campus of Szombathely (Hungary) and part of the team directed by Professor Mike Hughes of Cardiff University (England). In 2011 he was Visiting Professor at the Fundação Universitária de Itaperuna (Funita) in Rio de Janeiro – Brazil. He is a member of the board of directors of the Italian Society of Special Pedagogy (SIPES), of the Editorial Boards of «Autism Insight», of the «Journal of Experimental Neuroscience», of «Rehabilitation Process and Outcome» and of «Annals of Neurosciences – Official Journal of Indian Academy of Neurosciences». His recent scientific production deals with the theme of special educational needs with a trans-disciplinary approach, which integrates the contributions of medical sciences, neurosciences and techno-sciences into the heritage of educational and didactic research. In 2022 he received the prestigious Distinguished Scientist Award in the International Eminent Awards on Engineering, Science and Medicine (INSO).
Dr. HARSHITA JAISWAL
INTERNATIONAL BEST RESEARCHER AWARD IN PHARMACY PRACTICE
My name is Dr. Harshita Jaiswal, I am receiving the Doctor of Pharmacy Degree in 2023 from Parul University Vadodara Gujarat. In 2021, during my fifth year I did my thesis on: The impact of socioeconomic and demographic conditions on various gynaecological disorders and their mental health in urban and rural women in Vadodara, Gujarat. The manuscript is published in the UGC listed Journal Indian Obstetrics and Gynaecology. I am currently completing my internship in Parul Sevashram Hospital. From a young age, I have always been enthralled by the medical world. The most riveting part of the medical world is how small little drugs cure different infirmities. This is why I chose pharmacy; this is why I have pursued it thus far. I believe I am well-equipped to deliver value to patients and help the pharmaceutical industry achieve its goals for the betterment of humanity. I am beyond thankful to be receiving the title, "International best researcher award" in my field of study, pharmacy practice from ISSN International Researcher Awards 2023 (IIRA-2023). Thank you for bestowing me with such an honour and this special award. I would also like to thank all the people that worked with me and provided me with their incredible effort.
Dr Parul Singh
INTERNATIONAL BEST RESEARCHER AWARD
OBJECTIVE To work as Obstetrics care provider and fulfill the expectations of the organization that provides an environment to grow professionally through the recognition of hard work and skills. PROFESSIONAL QUALIFICATION Standard M.S. OBSTETRICS & GYNECOLOGY (2010-2013) Institute Department of Obst&Gynec, PGIMS, Rohtak Standard M.B.B.S. (2002-2007), GOLD MEDALIST Institute Pt. B.D. Sharma PGIMS, Rohtak CURRENT REGISTRATION STATUS (Practise license in India) Medical Council Of India International Publications 12 ACADEMIC ACHIEVEMENTS • Gold Medalist in Medicine in M.B.B.S. • Stood 1st in M.D. Obst & Gynae examination in university. PRESENT WORK • Working as Associate Professor in Deptt. Of Obst & Gynec, PGIMS, Rohtak since 2.5 years.
Geetanjali Sethy
INTERNATIONAL RESEARCH STAR AWARD , INFECTIONS
I was born on 15 .02.1970 . I studied medicine and done my specialization in pediatric fromOne of the prestigious medical college of Odisha , SCB Medical college, cuttack . I entered into medical education service and served as Assistant Professor , Associate Professor , and Professor at various medical institutes of Odisha , India. I am deeply engaged in teaching and side by side do research activities . My special interest is Infections particularly Tuberculosis , Allergic diseases, Asthma , Adolescent medicine & Neonatology . I have been enaged in various child welfare activity in the community.
Kalpana Sharma
The Effect Of Gestational Diabetes Mellitus On Hearing Of Neonates in A Tertiary Healthcare Centre
Dr Kalpana Sharma,born in 1964, in Borbhata, Jorhat, Assam. Completed MBBS in 1987 with gold medal in Surgery from Assam Medical College, Dibrugarh, Assam. Completed DLO and MS in ENT from Gauhati Medical College, Assam in 1991 and 1993 respectively. With 29 years of experience as UG teacher and 20 years of experience as PG teacher, published many original articles in journals of repute both, national and international. Also a postgraduate and undergraduate examiner in different universities of India. Special interest in Paediatric Otorhinolaryngology, more so in childhood deafness. Married to Dr. Amal Ch Kataki, a Gynaecological Oncologist and blessed with two children. Travelling and reading are my special hobbies.
Navroz Mehta
The Effect Of Gestational Diabetes Mellitus On Hearing Of Neonates in A Tertiary Healthcare Centre
A 27 year doctor, on my way to becoming an ENT surgeon. I consider my mother my greatest inspiration and my idol. I try to follow in her footsteps. Her passion for her work is only superseded by her hard work. I still remember when i sat in one of her cochlear implant machine switch on and saw the reactions of her patients as their CI was turned on and a new dimension of sense of hearing got added into their lives. I can only imagine the level of excitement and a sense of accomplishment it must bring to be able to bring that joy in people's lives. I hope through this study of ours, i can take the first step in order to achieve the vision i have set out for myself.
Dr. Kripasindhu Gantait
ISSN International Research Awards and Congress (IIRAC-2023) / Haematology
Dr. Kripasindhu Gantait is a Professor and Head of medicine at Jhargram Government Medical College of West Bengal , India. He was trained in Rheumatology at AIIMS, New Delhi,2008. He was a District Co-ordinator for management of COVID 19 since 2020 to 2022. He was a recipient of Chikitsha Ratna by Progressive Doctor Association , Honorary IMA professor by IMA HQS , Honorary D Sc in Medicine by IASR ( Honoris Causa) and IMA Dr. Jyoti Prasad Ganguli Memorial Award 2022. He presented & published 58 papers in national conference & journals respectively. He is a life member of API,IMA,RSSDI,GSI,ISCCM,ICS , IACM,IRA &IMAAMS. He was a head of Rheumatology unit , Nodal officer of ART clinic and Hepatitis clinic , member of College Council,Ethical Committee and Rogi Kalyan Samiti of Midnapore Medical College, West Bengal. He is anEC member of WB API and WB IRA, President of Indian Medical Association ,Midnapore and Secretary of Radhashyam Gantait Memorial Charitable Trust( A health unit for the needy in remote place) and API Midnapore City Branch. He is doing routinely social activities in remote villages through TRUST made by himself.
Dr. Pradeepti Nayak
International Best Researcher Award – Otorhinolaryngology
Dr Pradeepti Nayak completed her under graduation from the reputed Kasturba Medical College, Manipal followed by postgraduation from Indira Gandhi Government Medical College in Nagpur. She has over 10 years of clinical experience with special interest in microear/ endoscopic ear surgeries, cochlear implantation, Endoscopic sinus surgeries, Anterior and lateral skull base procedures, microlaryngeal and head and neck surgeries. She has published multiple articles in reputed journals. She has also contributed to chapters in various journals and books in otorhinolaryngology. She also has various patents for innovation in her field and also had her project accepted for the prestigious ICMR scholarship and funding. She has also helped organize various international and national CMEs at her institute. She has an avid interest in teaching as well.
Dr. Anina James
International Best Researcher Award, Environmental Toxicology
Dr. Anina James has done her Ph.D. in Environmental Toxicology. Her core research area is bioremediation of organic pollutants. Her current research involves systematic computational toxicity analysis of degraded dyes using Quantitative Structure-Activity Relationship (QSAR) and Adverse Outcome Pathway (AOP) based approaches. She has several papers published in international journals of high repute. Dr. Anina James is currently working as Assistant Professor in Deen Dayal Upadhyaya College, University of Delhi. Besides academic teaching and research she also passionately enjoys the beauty of nature, and loves to explore new places and cuisines.
Dr. Deepika Yadav
International Best Researcher Award in Environmental Biology
Besides being a academician with over 15 years of undergraduate teaching experience at Shivaji College, University of Delhi, she is also an avid researcher, actively involved in various research activities. With several national and international publications to her credit, she has won accolades for her research work and innovative education leadership as well. She is a reviewer for international journals of repute and has been a member of course restructuring committees at university level.
Kruti D Patel
International best research paper
Digital image processing is the use of a digital computer to process digital images through an algorithm.As a subcategory or field of digital signal processing, digital image processing has many advantages over analog image processing. It allows a much wider range of algorithms to be applied to the input data and can avoid problems such as the build-up of noise and distortion during processing. Since images are defined over two dimensions (perhaps more) digital image processing may be modeled in the form of multidimensional systems. The generation and development of digital image processing are mainly affected by three factors: first, the development of computers; second, the development of mathematics (especially the creation and improvement of discrete mathematics theory); third, the demand for a wide range of applications in environment, agriculture, military, industry and medical
Dr RAGHUNANDAN S K
International best researcher award
Dr Raghunandan S K , Assistant professor of medicine , vydehi institute of medical sciences and research centre , bangalore .
Dr. Priyanka Sudhakar Anjankar
Best researcher award in Medical Science in Obstetrics and Gynaecology
Myself Dr Priyanka Sudhakar Anjankar (Kavitkar) resident of Nagpur completed my schooling from Nagpur and then MBBS from SVNGMC Yavatmal and MS OBGY from GMC Nagpur. Now doing Senior Residency from GMC Akola. It is all possible becoz of constant support and guidance of my beloved parents and husband.
LADEN YANGZOM SHERPA
INTERNATIONAL BEST RESEARCHER AWARD IN SOCIAL SCIENCE
Laden Yangzom Sherpa is currently pursuing her Ph.D. at the Centre for Political Studies (CPS) from Jawaharlal Nehru University, India. Her research focuses on Gender Studies, Transgender Rights, and Human Rights. She is a recipient of a Junior Research Fellowship (JRF). Her interest in Transgender studies stems from her goal of communicating the importance of Rights and Justice to a larger community. She has been actively involved with various NGOs working for the upliftment of the LGBT Community.
Dr. Aravind. S
International Best Researcher Award – Ayurveda
Dr. Aravind. S is an Ayurveda Doctor. He has completed his undergraduation from Government Ayurveda College, Kannur, Kerala and Postgraduation in Swasthavritta from Government Ayurveda College, Thiruvananthapuram,Kerala. He was Assistant Professor in the Department of Swasthavritta at Institute of Post Graduate Teaching in Ayurveda (now ITRA), Jamnagar, Gujarat. He has also served as Assistant Professor in the Department of Swasthavritta at P. N. Panicker Souhruda Ayurveda Medical College, Kasargod, Kerala and Contract Lecturer in the Department of Rasasastra & Bhashajya Kalpana at Government Ayurveda Medical College, Kannur, Kerala. He was designated as the Assistant Editor, AYU international journal and Subject Editor of International journal of Ayush case reports. He has been working in the the Department of Indian Systems of Medicine (DISM) under the Government of Kerala since 2018 and currently, he is working as Medical Officer at Government Ayurveda Dispensary, Muzhappilangad. He has presented many papers on national and international conferences, symposia and has conferred many Best paper Awards to his credit. He is the member of State Ayurveda Research Team and KASH-AYUSH State team under the Department of Indian Systems of Medicine.
Ketan Gupta
International Golden Research Award In Information Technology and Healthcare
Ketan Gupta is an eminent Research Scientist and an accomplished IT Program Manager at Meta Inc., USA (Facebook), with over 11 years of experience in the information technology, medical, and healthcare industry. His extensive career has been inclined towards research and innovation in the treatment of life-threatening cardiovascular diseases with unmet medical needs. He developed innovative artificial intelligence and machine learning-based statistical models using NLP technology that can be used to predict and assess congenital heart conditions with high accuracy. Ketan received his undergraduate degree in pharmaceutical sciences (India), a master's degree MBA/PGDM in international business (India), an M.S. degree in the supply chain (USA), and an M.S. degree (Honors) in information technology (USA). He is pursuing his Ph.D. in information technology from the University of the Cumberlands (USA). Ketan is PMP certified by PMI, an IEEE senior member, and a fellow member of the Scholars Academic and Scientific Society. Ketan's latest research on the early detection of cardiac arrest in newborn babies in the NICU was awarded a research grant by a multispecialty hospital and medical research institute. His strong inclination and perspicacity toward research in the medical and healthcare sector are recognized in addressing the current IT challenges and community welfare.
Nasmin Jiwani
International Golden Research Award in Information Technology and Healthcare
Nasmin Jiwani is an accomplished Research Scientist at the University of The Cumberlands, with 12+ years of IT experience. She holds an undergraduate degree in Business Management, a certification from the University of California San Diego, and two master's degrees in MSIT and Project Management with honors. Her Ph.D. focused on AI-induced machine learning models for cardiac disease evaluation. Nasmin's passion for healthcare is evident through her research on leukemia, diabetes, COVID-19, sudden infant death syndromes, and heart conditions. She has published in renowned journals and received numerous accolades. Nasmin's calm demeanor, strategic thinking, and problem-solving abilities have made her a valued team player. She has collaborated with leading life science companies on clinical trial research and development. With her IT expertise and healthcare knowledge, she implements her research at Viatris Pharmaceutical (formerly Pfizer) to improve drug trials using machine learning and IT applications. Nasmin aims to continue her research on human development and safety in the face of environmental threats. Her exceptional work and dedication make her a respected professional in the field.
Poonam Gupta
International Best Researcher award
I am Poonam Gupta working as a senior software engineer at Quantum-Si Inc. I have a master's in Computer engineering from the Stevens Institute of Technology. In my research work, I have mainly focused on the Internet of Things (IoT) with AI and big data to make the healthcare industry Smarter. My work also involves various computing systems like fog, edge, and cloud computing. Overall I am very passionate about the technology and would like to contribute more in this field.
Dr JASMEET KAUR
International best researcher award, OTORHINOLARYNGOLOGY (ENT) for Role of cartilage graft in type 1 tympanoplasty: Audiological and otologic outcomes
Dr Jasmeet Kaur MBBS, MS ENT Currently working as Senior Resident in the Department of ENT, Head and Neck Surgery, GMC Rajindra Hospital, Patiala, Punjab, India
Dr. SIDDHARTHA NANDA
International best researcher award – Oncology
Prof. Dr. Siddhartha Nanda (MBBS, MD, DNB) is currently heading the department of radiation oncology at AIIMS Raipur since April 2013. He has an experience of more than 25 years in the field of oncology. He is actively involved in teaching post graduates, patient care and research. He has experience of working in both India and abroad. He has been trained at the University Clinic of Mannheim under Heidelberg University of Germany for SBRT, IGRT & Gamma Knife. He has enormous experience in the field of scientific research as well. He has published numerous original research works in various national and international journals. He has delivered various guest lectures and has presented several oral papers and posters in various conferences.
Dr Meenakshi Kalyan
I am Dr Meenakshi Kalyan, M.D. General Medicine with 15 years of clinical experience and member of Association of Physician of India with several publications in indexed journals and various presentations in national and international conferences. Currently working as Professor Department of Medicine, Vydehi Institute of Medical science and Research centre, Whitefield, Bengaluru. I constantly explore various disciplines in the field of medicine with design studies and illustrations which builds up credibility and opens up new opportunities for learning and growth.
Iksha chhabra
international Best Researcher Award in Food Product Development
Iksha Chhabra is a specialist in nutrition, food processing and food safety and has over 22 years of experience in food product innovations. Her experience spans across the areas of recipes scale- up, product communication, thought leadership for strategy planning and execution, food regulations, community programmes and training. She has a rich experience of Research, Development sector, Industry, Social enterprises, Start-ups and Academia. She worked as a business head for a brand Earthspired (Mrida group) for 4 years wherein she was instrumental in developing the complete range of millet and amaranth based products and achieved smart food partnership for the brand followed by packaging award and also recognised for the efforts with an award in education and training for developing the "farm to fork" model. The brand became the "Food for Good" Partner for the Hult Prize 2021- the world's largest social entrepreneurship competition by the Hult International Business School and the United Nations Foundation. She has mentored students from various universities as IIM Lucknow, Delhi university, NIFTEM, SDA Bocconi, SOIL Foundation, University of Debreccan (Hungary), University of Virginia (U.S) Iksha is self-motivated and likes to challenge the status quo and does not hesitate to roll her sleeves up to provide hands-on guidance and leadership. She has supported start-ups, solved business challenges and helped build authentic & collaborative relationships across all stakeholders. She has been a technical advisor to various organizations in areas of product innovation, nutrition, project proposals and trainings. She led the pilot project on Mid-Day Meals (U.P) under MHRD and provided recommendations for improvement. As a consultant she has been closely involved with various organizations as Wholsome Foods Pvt. Ltd. Neevv Inc, Mrida, SSMI, Nirogam India, Micronutrient Initiative, Global Alliance for Improved Nutrition (GAIN), Conserve India, Food Ladder (Australia), Asian Heritage Foundation for their core working and technical support for products, projects, and strategy development. She was a lecturer in Delhi University and has taught there for 8 years. She has authored a food science practical manual, has published various research papers and also designed course content for Food safety and governance course at PHFI. She did her masters from Lady Irwin college and has a PGDM in Human Resources and is a ISO 22000 and ISO 17025 trained specialist.
Dr. Nishi Prasad
'International Best Researcher Award' in Oculoplasty
Dr. Nishi Prasad has obtained her MBBS degree from Bangalore Medical College and Research Institute, Bangalore and currently pursuing her postgraduate degree, MS Ophthalmology, Gandhi medical college, Bhopal, India. She has also completed Basic course in Biomedical Research from National Institute of Epidemiology. She has presented enormous papers, posters and cases at various state, national and international conferences. She has also published various papers in the form of original article, case reports, case series and letter to the editor in various national and international journals of ophthalmology. She has won enormous curriculum and extra-curriculum awards at college, state and national level programmes. She has got first prize in Poster Podium Presentation organized by Bhopal Divisional Ophthamic Society on the occasion of World Sight Day, 2021. She has also got first rank in women and second overall rank in case presentation, MP State chapter organized by Women Ophthalmologist Society of India. She has received second prize in Photography Competition in the category of Ophthalmic/Posterior Segment, conducted by AIIMS, Bhopal on the occasion of World Sight Day, 2021. First Prize in Extempore competition, during Eye donation Fortnight, conducted by Department of Ophthalmology, Gandhi Medical College, Bhopal, 2021. First Prize in Slogan and poster Competition, quiz competition during Eye donation Fortnight, conducted by Department of Ophthalmology, Gandhi Medical College, Bhopal, 2022. She is an active member of Bhopal divisional Ophthalmic society, Madhya Pradesh State Ophthalmic society, Women Ophthalmologist Society of India, All India Ophthalmological Society, Young Ophthalmologists Society of India and Traumacon Society of India.
Dr. D. Sri Maha Vishnu
International Best Researcher Award in 'Energy Chemistry and Nanotechnology'
Dr. D. Sri Maha Vishnu has been working as Assistant Professor (Chemistry) with the Department of Biological Sciences and Chemistry (DBSC), University of Nizwa. He obtained his Ph.D. in Chemistry from Homi Bhabha National Institute (HBNI), Mumbai, India. He has joined the University of Nizwa in 2014. He has worked on various collaborative research projects of University of Cambridge, UK and the University of Nizwa, Oman, from 2014 to 2018. Currently, apart from his regular teaching, academic and administrative duties, he has been working in association with the Natural and Medical Sciences Research Center of the University on various research and development projects related to the synthesis and characterisation of nanomaterials, biomedical alloys and composite materials, R&D projects related to the aqueous and non-aqueous electrochemistry, electrometallurgy and corrosion. So far, he has published 32 research articles in renowned international journals and presented his work at 26 national and international conferences.
SHESHIDEEP REDDY PARWATH
INTERNATIONAL BEST RESEARCHER AWARD- AEROSPACE MEDICINE
Sheshideep Reddy Parwath, is a Doctor and a Soldier with high spirited passion hailing from Hyderabad, capital city of Telangana, the youngest state in India. He had done his schooling at his native place and graduated from Rajiv Gandhi University of Health Sciences, Bengaluru in 2011. He has been an athlete since his schooling and also participated in various sports events at State and National Level in multiple disciplines. Being a son of a teacher he was always told about pursuing noble profession which made him choose THE ARMED FORCES MEDICAL SERVICES. Dr Reddy with immense pride also shares that he is one among the very few officers who have had the privilege and honour of serving in all three services (Indian Army, Indian Air Force and Indian Navy). Dr Reddy has done his Post Graduation in Aerospace Medicine from Institute of Aerospace Medicine, the only institute that conducts Doctor of Medicine (MD) course not only in India but also in South-East Asia. As an Aerospace Medicine Specialist, he has the experience of working in one of the largest airbases in India and has immensely contributed to the field of Aerospace Medicine by training the aircrew in tackling the challenges in arduous conditions in aviation. He has a special interest and possesses inquisitiveness towards research analysis and Aircraft Accident Investigation which helped him in winning the prestigious "International Best Researcher Award" in the field of Aerospace Medicine conferred by IIRAC. He also earned an MBA degree in Hospital Administration from ICFAI University. There is no need to mention about the challenges that one faces during the service in uniform and Dr Reddy is glad that he had been successful in taking all the challenges on both personal and professional fronts which changed him for the better. He believes that every task that is successfully finished is an achievement while any work that one has failed in completing is a lesson. Being an occupational health care provider Dr Reddy values healthy lifestyle for all more than providing best health care. He strongly believes that by adopting natural farming methods and minimal physical fitness routine most of the lifestyle diseases may be avoided. He aspires to switch his profession from being a soldier to becoming a farmer post retirement. "Jai Jawan! Jai Kisan!" He expresses his gratitude to the almighty for blessing him with best of the opportunities. He is also grateful to his family and to each and every individual who is part of this journey.
Dr SHUBHDEEP KAUR
International best researcher award
I am a young Obstetrician and Gynaecologist, and a gold medalist. I have special interest in Artificial Reproductive Therapy. I have written a chapter on secondary polycystic ovarian syndrome in the Yearbook of Obstetrics and Gynaecology 2020 and another Chapter on what is new in PCOS in the book " Evidence based practice in Obstetrics and Gynaecology". Being a young obstetrician and gynaecologist with fresh blood and legs, I would love to put my future in this never ending branch.
ASWATHY P
Dr. Aswathy. P, completed her under graduation in Ayurveda from Government Ayurveda College, Kannur, Kerala in 2014 and postgraduation in Rogavijnana and Vikritivijnana from National Institute of Ayurveda, Jaipur, Rajasthan in 2021. She has worked as Assistant Professor in the Department of Rogavijnana and Vikritivijnana at Sri Raghavendra Ayurveda Medical College, Malladihally, Karnataka. She was officiated as Resident Medical Officer at Astanga Ayurveda Vidyapeetam, Vavanoor, Kerala during 2018.She was awarded from Sri. Narendra Modi, Prime Minister of India for her contribution as the team leader of Ayurfoods Start up team which won the Best start up in Food innovations sector in the National Startup challenge jointly organized by Ministry of AYUSH, Government of India and All India Institute of Ayurveda. She had presented many papers in international and national conferences and had a number of Best Paper Awards to her credit. She had recieved prizes in National level Cooking competition organised by NIA, Jaipur, National level Recitation competition organized by Banaras Hindu University, Varanasi and National level Essay competition organized by Alvas Ayurveda Medical College, Karnataka. She had published many articles in acclaimed International journals to her credit. Currently, She is doing her PhD in the Department of Rogavijnana and Vikritivijnana at National Institute of Ayurveda, Jaipur.
Shashi Nanda
IIRAC 2023 Marketing and HRM
Amongst my awards and recognitions, I have received the two most important awards, namely MISS JAYATI DESHMUKH PRIZE for standing first in B Com (Hons), II year (1993-94), at Jesus and Mary College, Delhi University and DSE MERIT SCHOLARSHIP for the academic year 1995-96 at Delhi School of Economics, Delhi University.
Dr. Abantika Ghosh
International Best Researcher Award in Medicine
An enthusiastic young researcher with future plans of carrying out further research activities to improve both clinical and academic acumen.
Dr. Akanksha Jain
International Best Researcher Award-Human Resource Management
Dr. Akanksha Jain, a seasoned educator with teaching experience of over 20 years, is a permanent faculty in the Department of Commerce, PGDAV College, University of Delhi. A distinction holder throughout her career, she completed her M.Com, M.Phil. from the Department Of Commerce, Delhi School Of Economics, University of Delhi and B.Com(H) from Hansraj College, University Of Delhi. Her doctorate is in the field of Human Resource Management. She is a life member of the International Association of Academicians and Researchers (IAAR), the Indian Accounting Association (NCR Chapter), and the Indian Commerce Association(ICA). She has presented many papers at National and International Conferences. She has also published several research papers in refereed national and International journals. Dr. Akanksha Jain has also edited a book in the area of Finance and Human Resource Management.
Dr. ASHUTOSH VERMA
" INTERNATIONAL BEST RESEARCHER AWARD "
Myself Dr. Ashutosh Verma working as orthopedic surgeon in Uttar Pradesh, India. I had done my post graduate degree from Sarojini Naidu Medical College, Agra. I had also worked as senior resident in King George Medical University, Lucknow. I had published many research work in various International and National journal. I am grateful for giving this prestigious award. Thank you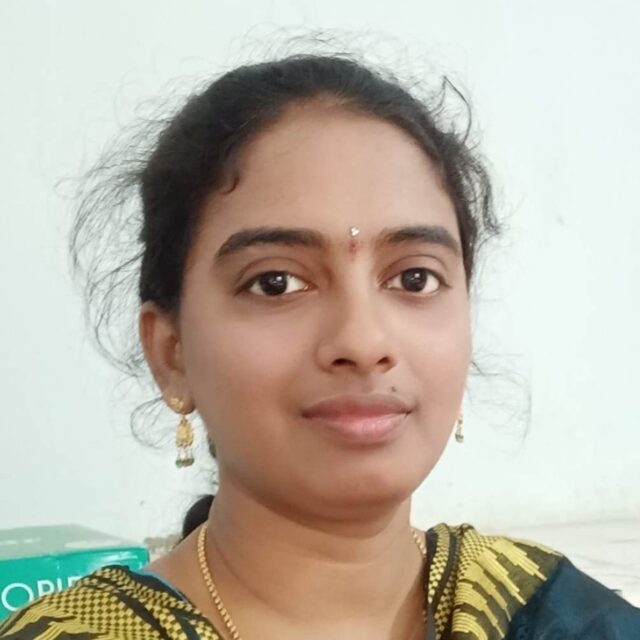 Dr.N.Swathi
International Best Researcher award in the field of Pharmaceutical Biotechnology
I am Dr. Swathi Nageswara did Ph.D in A.U.College of Pharmaceutical sciences, Andhra University, Andra Pradesh, India. I did M. Pharm (Pharmaceutical Biotechnology) in the same university. My research involves Chemical and biological characterization of serratiopeptidase from a novel source by solid state fermentation. At present am working as an Associate professor in Sri Sivani college of Pharmacy, Chilakapalem, Srikakulam, Andhra Pradesh. I secured first prize for Oral presentation in National seminar on Recent Advances in Phytopharmacology Research. I published Research papers in various National and International Journals.
Dr Madhurya RM
International best researcher award in Obstetrics and Gynecology
I'm Dr Madhurya, Obstetrician and Gynecologist, currently working in city of Shimoga in Karnataka state. I completed my MBBS undergraduate degree from Shimoga Institute of medical sciences, Shimoga and Pursued my OBG postgraduate degree from Kempegowda Institute of medical sciences, Bengaluru. I would like to introduce myself as a motivated and compassionate practitioner with 5 years of experience aiming at promoting optimal wellness for women. and i aim at providing my services and care with emphasis on holistic approach and treating the women as physical, emotional and social being. I intend to work towards motivating the women and making them self sufficient and also making the world a better place for them.
Dr. Sahar Mohamed Sayed Youssef
INTERNATIONAL BEST RESEARCH ANATOMY and EMBRYOLOGY
ASSISTANT Prof OF ANATOMY and EMBRYOLOGY Sahar Mohamed Sayed Youssef and acting as head of anatomy department, Faculty of Medicine for Girls, Al-Azhar University. IAM PROUD TO RECIEVE BEST INTERNATIONAL RESEARCHR ISSN AWARD in the field of anatomy and Embryology My research title Different Approaches for teaching and learning anatomy and future directions.
Dr. Madhu Chaturvedi
International Best Researcher award in gynecology pathology
Dr. Madhu chaturvedi is working as Associate Professor of Pathology in LTM Medical college and general hospital , Mumbai, India. Her speciality is Gynecology Pathology. She is member of gynecologic group of pathology ,Mumbai. Nine postgraduates has completed their dissertation under her mentorship. She has published 15 papers in reputed journals. She is co author in the chapter "laboratory diagnosis of covid" in the book "MCGM Covid experience" published by MCGM. Recently in 2021 her article "Determination of Diagnostic Dilemma at Preoperative Biopsy Diagnosis of Oral Cavity Lesions with Recommendations" was selected and published as chapter by publishers BP Internationals in their book titled "New frontiers of medicine and medical research" She has done PDCC in Surgical Oncopathology from PD Hinduja national hospital and medical research centre Mumbai and passed her exam and was awarded IAP – ID membership. She is life member of IAPM. She completed her Basic course in Basic research and passed exam securing 92% marks. She has also completed certificate course in "essentials of palliative care" conducted by IAPC.
Dr. SNIGDHA SHARMA
INTERNATIONAL BEST RESEARCHER AWARD- Medicinal Science.
Dr. Snigdha Sharma commenced her research journey with a short questionnaire study in 2017 followed by a short-term studentship (STS) project under the Indian Council of Medical Research (ICMR). She has subsequently conducted and been a part of several other projects. She is an Indian Representative at Consortium of Universities for Global Health and a part of Global Health Workforce Panel (GHWP) which is working towards to evaluating and selecting the 2021-2022 cohort of Global Health Fellows in six technical tracks including Epidemiology, HIV Prevention, Monitoring & amp; Evaluation, Strategic Information, Program Management, and Surveillance. She has also actively conducted workshops and online sessions on 'Clinical Communication Skills' once a month since May 2020 for medical/ nursing students in India, USA, Australia and England as the Indian representative and Workshop Facilitator, Glocal Academy (United Kingdom). She has also been a part of an initiative to promote Listening with Empathy among healthcare professionals and worked as an intern with the International Listening Association (USA) to organize the International Day of Listening on September 17, 2020, Listening with Empathy. Dr Snigdha has authored over 10 research papers published in esteemed journals, including original and review papers during her undergraduate years. She has worked as an editor in the Journal of Asian Medical Students Association (JAMSA) and is currently a member of the Review and Editorial Board of several national/international indexed medical Journals and has organized India's first all-virtual medical conference for students-WEBMEDQUEST in 2020 as the organizing secretary and worked as an ambassador in several international conferences for medical students and has been actively involved in awareness programs and short projects during her medical internship. Dr. Snigdha has been actively involved in awareness programs and short projects based on her experience and observations made during her internship while attending patients in different departments based on which she further conducted awareness campaigns to educate remote tribal communities.
Dr. Atul Kumar Saroj
Medical Science (Orthopaedic Surgery)
I, Dr. Atul Kumar Saroj (MBBS, MS Orthopaedic Surgery), had done my MBBS from S.N. Medical College, Agra in 2016, and MS from King George Medical University, Lucknow in 2021. I had published 11 original articles in various international and national journals and presented papers and case reports at various conferences. Now working as a Senior Resident at King George Medical University, Lucknow. Thank you for giving me this award.
LATA GHANSHAMNANI
INTERNATIONAL BEST RESEARCHER AWARD 
Practising ophthalmologist and Co founder of NGO, RNisarg Foundation. Passionate environmentalists working for reduction of waste creation. Through project Sakhi which works on Menstrual health and sustainable practices aim is to reduce Menstrual waste and bring greener periods to all the women.
DR. SRIVATSAV .S
Monkeypox: An Alarming Global Health Emergency
I am DR.SRIVATSAV.S, final post graduate in MD INTERNAL MEDICINE ,MVJ MEDICAL COLLEGE..
Sai Nitisha Tadiboina
INTERNATIONAL BEST RESEARCHER AWARD- Computer Science/ AI, Machine Learning, Deep Learning.
Sai Nitisha Tadiboina is a master software engineer at Government Employees Insurance Company (GEICO) with an extensive background who has executed and led many software development projects, especially in the insurance sector on .NET development and an aptitude for delivering high-quality software solutions. She is also a featured expert on Criya (YC W22), mentor, keynote speaker, and researcher in artificial intelligence, specifically machine learning. Sai Nitisha Tadiboina's research focuses on the applications and uses of Artificial intelligence in healthcare and has recently expanded to insurance.
Dr shabroza Bashir
Oral and Maxillofacial Surgery
Myself Dr shabroza Bashir, done BDS(bachelor of dental surgery) after that I did MDS In oral and maxillofacial surgery government dental collage Srinagar_jandk, presently I'm a Research associate (ICMR) at government dental collage and hospital Srinagar department of Maxillofacial Surgery
Sunil Jain
"INTERNATIONAL BEST RESEARCHER AWARD"
Prof Dr Sunil Jain A graduate and postgraduate from the prestigious Armed Forces Medical College India. Florid experience fruitful of 33+ years, serving children all over India, including difficult terrains and difficult times. Oxford University Press, Great Britain, Medical Editors Competition winning in 1996 set the stage for academic advancements wonderful and worldwide. Honours / Awards & Fellowships for Outstanding Work International 1. 'Best Paediatrician in India' Global Healthcare Achievement Awards 2023, The TopGallant Foundation. 2. Lifetime Achievement Award: International Scientist Awards on Engineering, Science and Medicine, VDGOOD Professional Association 2020 3. 'Certificate of Honour' International Epidemiological Association SE Asia Congress of Epidemiology 2002, for Research: Childhood Urinary Tract Infections 4. Oxford University Press (UK) Medical Editors Competition prize winner 1995 National 1. 'Most Trusted Paediatrician of Year 2022' Atal Achievement Awards 2022, The Topnotch Foundation 2. Certificate of Appreciation "COVID TIMES: Salutation for tireless efforts, dedication, selflessness, courage, & commitment" Army Wives Welfare Association (AWWA) Northern Command 2020 3. 'MindApple' Indian Academy of Pediatrics (IAP) The National Essay Competition 2006 First prize: "Infant development: touch & massage influence" 4. Second prize: "Childhood entertainment: avenues, analysis, & orderly application" 5. 'MindApple' IAP 2005 First prize: "Can mobile phones revolutionize medical practice?" 6. The Economic Times Public Face-Off Contest 2006 "Where does the Private sector fit in Healthcare delivery" 7. IAP 1997 First prize Research "PEFR in Asthma" 8. 'Merit Certificate' IAP Paediatrics Quiz 1988 Research Contributions Worldwide (i) NEJM Catalyst Insights Council member (ii) Springer Nature Reviewer: International Breast-Feeding Journal Indian J Surgery (iii) Editorial Board Member 2022-2025 World Journal of Clinical Pediatrics NLM Id: 101627548. ORCID: 0000-0002-3935-9243 Prem Kamal Jain B. TECH Scholar (Computer Science & Biosciences) Indraprastha Institute of Information Technology, New Delhi. Special interests in Technology applications for tactful advancements for all, in multifaceted ways. AWARDS / ACHIEVEMENTS 1. AIR 31 (College Rank 1): ICPC Amritapuri 2022 Qualifier Round; selected for Regionals 2. Global Rank 1, March Long One 2022, Codechef. 3. Global Rank 2989, Qualified for 3ed level screening, 2022 Meta Hacker Cup. 4. 2nd Rank, ProSot[102] Jr., FooBar Club, 2025 batch, IIIT Delhi. 5. Codechef Rating, Maximum 1607. 6. Codeforces Rating, Maximum of 1548(Specialist). 7. AIR 7593: Qualified JEE-Main exam with All India Rank-7593 amongst 1.2 million aspirants. POSITIONS OF RESPONSIBILITY – Competitive Programming Group, FooBar-IIIT Delhi (Aug,22– Present) – Hardware enthusiasts Group, Electroholics Club-IIIT Delhi (Oct,22 –Present) PROJECTS 1. Applications of Genetic Algorithms Solution using complex multivariable mathematical equations, the concept of natural evolution in time efficient manner. 2. Tank Stars Created desktop version of the well-liked game, using Object-Oriented Programming. 3. Simple Assembler and Simulator Obviating any illegal instruction 4. Research Paper Recommendation System Including text summarization, using tf-idf and Graph Centrality Scores.
Anikpati Roy
INTERNATIONAL BEST RESEARCHER AWARD
Anikpati Roy is a highly accomplished individual hailing from the pristine and beautiful north eastern region of India, specifically from Tripura. He is an academician with a wealth of knowledge and experience in the field of English literature and linguistics, having completed his master's degree from the prestigious Tripura University. Currently, he is pursuing his B.Ed degree from IASE, Kunjaban, which is a highly reputed institute known for its academic excellence. Anikpati is a man of diverse interests and passions, with a particular penchant for translation studies. His keen interest in this field has led him to undertake extensive research and analysis on various aspects of translation, including its history, theories, and practices. Through his tireless efforts, Anikpati has become an expert in the field of translation studies, with a deep understanding of its nuances and complexities. In addition to his academic pursuits, Anikpati is also an avid music enthusiast, with a deep appreciation for various genres of music. He is a keen listener and an accomplished musician himself, having developed a unique style of his own that combines traditional and contemporary elements. His music is a reflection of his eclectic tastes and his deep passion for creativity and expression.
Chenchulakshmi Vasudevan
INTERNATIONAL BEST RESERACHER AWARD OTORHINOLARYNGOLOGY HEAD AND NECK SURGERY
I, am a resident in the Dept. of OTORHINOLARYNGOLOGY HEAD AND ENCK SURGERY, at JNMC, Belagavi and it is my passion to write and research. I have been fortunate to have teachers who have always encouraged me to do so, and also my patients who have been my inspiration, and of course my parents who have always supported me and helped make my aim of becoming a doctor a reality. research in the medical field helps to understand disease presentation and management better and forms the basis of evidence based practice. I wish to continue to learn more and help more people during the course of my practice.
Dr Ankit Ashok Singh
International best researcher award in Orthopedic surgery
I ,Dr Ankit Singh am currently working as a Fellow in Hand and Upper extremity Surgery at Max Smart Super Speciality hospital, Saket, New Delhi. After completing my MBBS from Lokmanya Tilak Municipal Medical College and General Hospital (Sion hospital),Mumbai found my calling in field of Orthopaedics and completed my masters in Orthopedics from K J Somaiya Medical College and Charitable trust hospital, Sion, Mumbai. Completed my SR ship from Mumbai and thereafter travelled to Delhi for my further studies and fellowship at Max Smart Hospital, Saket. I have paper presentation in international Orthopedics academic conferences namely AO Global Spine congress in Paris'21 and Prague '23 and International Osteoporosis conference ,Dubai'21 as well as national Orthopedics conferences. I have papers published in international indexed journals and have been accepted for fellowship in Hand and Orthopedic surgery in Sweden, Europe '23. Having my interest nurtured in orthopedics, will strive hard to pursue excellence in the this field.
Varun Malhotra
International Best Researcher Award, Yoga/Mind Body Medicine/Kapal Bhati Pranayama and it's Immediate Effects on Neurological and Autonomic Changes in Yoga Practices
Varun, MD (Physiology),DNB,MNAMS (Physiology), Diploma in Naturopathy & Yoga has been a regular faculty member of various Institutes. He was Professor & HOD, Santosh Medical College. He is currently serving as Additional Professor in Department of Physiology, AIIMS Bhopal. His areas of research are Medical Education, Mind Body Medicine, Yoga Therapy. He has taken Yoga and Meditation classes for faculty, staff and students and loves to share his interest for Physiology with the students.
Himanshu Gaur
INTERNATIONAL BEST RESEARCHER AWARD in Computational Mechanics
Himanshu Gaur is currently pursuing his PhD in computational mechanics from Institute of Structural Mechanics, Bauhaus University Weimar, Germany. His research interest is in computational mechanics, simulations, finite element methods, optimization, XFEM, machine learning applications in finding solutions of partial differential equations etc. He is an academician who has worked different institutions in India, Ethiopia and Oman till date. He has published more than fifteen articles in high index journals, which also includes conference proceedings. He has recently won internal research grant award from The Research Council (TRC), Oman. He is an active member of Institute of Engineers (IEI), India.
Dr. Karishma Rupani
International Best Researcher Award, Psychiatry
Right from my undergraduate days in medical school, Psychiatry as a subject intrigued me. I went on to do my post graduation (MD Psychiatry) from Seth GSMC & KEM Hospital, Mumbai. As of now I am an Assistant Professor in the Department of Psychiatry in the same institute. Whilst practising, as I came across patients who had attempted suicide or suicide survivors, I grew increasingly uncomfortable as a number of questions plagued me. I had many unanswered questions, well into practice. Questions like "how do I predict a suicidal attempt?". " How can I prevent the attempt to begin with?", "'what makes different people respond to a similar antecedent event differently?'. The term Non Suicidal Self Injury (NSSI) attempt meant that some individuals attempted self harm without the intention to die. I was disturbed by this terminology. How could I say for sure that they did not have the intent to die? When there were multiple NSSI events, such individuals were called 'attention seekers' or 'those who cry wolf' or 'drama queens' in common parlance which were highly stigmatising labels. I decided to go to the depths of suicide as a phenomenon to relinquish those who were called names for eg. 'the attention seekers, if I could at all. I discussed this with my mentor and guide and Head of the Department, Dr. Shubhangi Parkar. We knew that we had look for the answers beyond the social and psychological etiological factors. So, to find our answers we needed to look at the neurobiological underpinnings that could tell us about 'what differentiated, if there was a difference at all between a person attempting NSSI from that of a normal person versus who attempted suicide with the intention to die'. One of the ways for getting to know the neurobiological footprints was to do a F-18 Fluorodeoxyglucose (FDG) Positron Emission Tomography Brain Scan, because other modalities of imaging had already been utilised by other researchers. Finally we could rest easy when we completed our research titled- 'Suicidal Behaviour- What's The Brain Upto?'
Yoshiaki Ohi
International Best Researcher Award in Neuropharmacology
Dr. Yoshiaki Ohi received the Ph.D.(2001) in pharmaceutical sciences from the Nagoya City University. He worked at University of Toyama, Faculty of Medicine, Department of Pharmacology as an assistant professor from 2001 to 2007. Since 2007, He has been working at Aichi Gakuin University, School of Pharmacy, Department of Neuropharmacology as an associate professor. His research field is electrophysiology of CNS using slice patch clamp techniques. Recent research topic is the modulation of synaptic transmission within the nucleus tractus solitarius, which is the first gate region from peripheral autonomic inputs.
Dr. Abhishek Palta
International Research Star Award in the field of Dentistry
Thank you for giving me this opportunity to introduce myself. My name is Dr. Abhishek Palta. I am from New Delhi. I did my graduation in dentistry. It is an honour for me to receive this award. I feel very grateful to the jury to give recognition to my work.
Dr.Nikhitha Yathiraju
International Best Researcher Award in field of Information Technology, AI Cloud and Cybersecurity
Dr. Nikhitha Yathiraju received a Ph.D. in Information Technology from the University of the Cumberlands, USA. She completed her Master's in Computer Science from Silicon valley University, USA . Her research work was in the study of Artificial Intelligence in Cloud Enterprise Resource Planning. She is interested in writing the journals and articles on Cyberthreats in Cloud technologies and Social Engineering Techniques. She was certified Salesforce Administrator and works as Lead Automation Engineer in California, USA. She also worked as a Teaching assistant in Silicon valley university. She was honored as " International Best Researcher" awards by ISSN-IIRAC 2023 in her field of expertise. She was also honored as "Best researcher award in AI" from International Research and Development Centre for Publication in 2022. She also participated in various international conferences like IRDCP,IFERP etc. She was also a member of Sigma Xi, American Educational Research Association(AERA), SAS fellow membership and Threws. She also served as Judge for various international awards like Brandon hall HCM awards and Globee Business awards.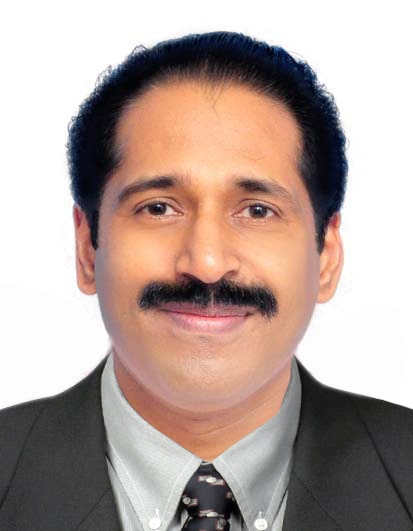 Dr. Alex Mathew
INTERNATIONAL BEST RESEARCHER AWARD – Cybersecurity & Data Analytics.
Associate Professor- Cybersecurity & Data Analytics Bethany College, USA Dr. Alex Mathew is a highly regarded expert in the field of Cyber Security and Data Science, with a notable emphasis on IoT Azure solutions, security best practices and governance, and the challenges presented by the surge in data from the Internet of Things. He boasts extensive experience in addressing issues related to insecure cloud backend systems, unsecured mobile connections, and the IoT in healthcare, and possesses a thorough understanding of industry standards such as ISO 17799, ISO 31000, and the ISO/IEC 27001/2 series, as well as HIPAA and digital forensics investigation. In addition to being a Certified Information Systems Security Professional(CISSP), Dr. Alex is the founder of numerous cyber security awareness initiatives and consultancies across India, Asia, Cyprus, and the Middle East. With more than two decades of experience in consulting and training, he has achieved numerous accolades, including the organization of multiple conferences and the establishment of incubation centers. He has also authored over 100 publications in IEEE, ACM, and Scopus-indexed international journals, and has received recognition for his research with various awards, including Best Professor, Best Presenter, Outstanding Researcher, and Excellence Awards. Recently, in 2022, he was recognized by the India Book of Records for publishing 18 research papers during 2020-2023 and awarded the International Golden Researcher Award by ISSN (International Society for Scientific Network) for his research on 6G Network Communication and Cybersecurity. Dr. Alex is an esteemed professional who is highly regarded as a speaker and panelist at various international conferences, where he expertly covers topics such as Cyber Security, Data Science Technology, Innovation, and Education. Dr. Alex's outgoing and confident personality is well-known, as is his ability to quickly establish strong interpersonal connections through his persuasive and open communication style. Although he may find practical or impersonal situations challenging, Dr. Alex's communicative and open demeanor often results in him trusting others and confiding information more readily than many other personality types. Currently, Dr. Alex's research activities are primarily focused on Cybersecurity, Data Science, Data Intelligence IoT, security in next-generation networks, smart technologies, and cybercrime investigations. With his expertise in these areas, he serves as an Associate Professor in Cybersecurity and Data Science at Bethany College, USA. His contributions to the field of cybersecurity and data science have been invaluable, and he continues to inspire his colleagues and students through his dedication and passion for his work.
Sathish Thirunavukkarasu
INTERNATIONAL BEST RESEARCHER AWARD IN PUBLIC HEALTH
I am an Assistant Professor in the Department of Family and Preventive Medicine at the School of Medicine, Emory University, USA. I hold medical degrees (MBBS and DFM) with a PhD in Epidemiology (diabetes focus) and a Master's Degree in Public Health. My major research interests focus on the epidemiology of type 2 diabetes and its prevention by developing novel interventions and to translate the research evidence into clinical and public health practice. After my medical degree in India, I graduated with an MPH (University 1st rank holder) from India's first public health school and Centre of Excellence for Public Health, the Achutha Menon Centre for Health Science Studies. My MPH thesis examined the longitudinal change in risk factors for non-communicable diseases over seven years in Kerala, India, resulting in six scientific articles. After MPH, I was selected as a Research Trainee in the US-NIH funded ASCEND (Asian Collaboration for Excellence in Non-Communicable Disease) program. Through this research capacity-building program, I expanded my collaboration with early- and mid-career researchers working on NCDs in India, Sri Lanka, Malaysia, and China. This program recognized my academic achievements with an "Award of Excellence". My PhD was from one of the top-ranking universities globally, the University of Melbourne in Australia. So far, to my credit, I have authored 105 scientific research articles, which have received >29,500 citations, and my Google Scholar h-index is 35 and i10-index is 62. Further, I have so far received ~US$2.9 million as a named investigator on eight grants in relation to the prevention and treatment of diabetes and hypertention, and tobacco use. I have ongoing collaborations with colleagues from India, Australia, the UK, Canada, the USA, Singapore, and Finland on projects related to diabetes. I have been conferred with several scholarships, awards, and travel grants. I serve on the review committee of major public funding organizations such as the Canadian CIHR and UK's NIHR, and the editorial board of journals, and as a reviewer for several journals, PhD and MD thesis. I am also an active member of several professional professional organizations, including the American Diabetes Association, American Heart Association, International Epidemiological Association, European Association for the Study of Diabetes, and Asian Association for the Study of Diabetes. In addition, I am a collaborator of the Global Burden of Disease (GBD) Network and NCD Risk Factor Collaboration (NCD-RisC). Of note, I am an active researcher in the field of COVID-19 and new-onset diabetes and have published, so far, 18 articles as the lead or senior author receiving nearly 450 citations. Finally, I am a Co-Investigator on a global COVID-19 registry (https://covidiab.e-dendrite.com), which several highly reputed global diabetes experts established to understand the relationship between COVID-19 and new-onset diabetes.
Dr.Shobit Yadav
INTERNATIONAL BEST RESEARCHER AWARD – OTORHINOLARYNGOLOGY
I am a Junior Resident of the Department of Ent & Head and Neck Surgery at Sri Aurobindo Medical College & Post Graduate Institute, Indore. I have done my Graduation from CMCH, Bhopal.
Shalini Subramanian
INTERNATIONAL BEST RESEARCHER AWARD- Anesthesiology
Dr Shalini Subramanian is a consultant in anesthesiology with over 14 years of experience and currently works with Narayana Nethralaya, a tertiary care eye centre in Bangalore. She completed her MBBS in 2004 from Madras Medical college where she was the recipient of eight gold medals. She finished her MD in anesthesiology in 2008 from the prestigious All India institute of medical sciences, AIIMS, New Delhi. She worked as a specialist in Anesthesia and Critical care at ESI post graduate institute and hospital at New Delhi before moving to Bangalore where she went on to complete her fellowship in pediatric anesthesia from Indira Gandhi institute of child health in 2014. She lives and practises in Bangalore currently. Her areas of interest are pediatric anesthesia, ophthalmic anesthesia, intensive care, biostatistics and safety in anesthesia practice. She is also a credentialed anesthesiologist with Operation Smile, an organization providing surgical rehabilitation of children with cleft lip and palate. She takes a keen interest interest in research as well as teaching post graduate students and is a regular speaker at the AIIMS PG assembly. She has over 20 publications in national and international peer reviewed journals and received several awards for her work in ophthalmic anesthesia. She is also a founder of the Association of Ophthalmic anesthesiologists of India (AIOA) and an active member of the same
KIRAN KUMAR MUKHOPADHYAY
INTERNATIONAL BEST RESEARCHER AWARD
Presently working as a Professor(Full) at N R S Medical College, Kolkata, India. Served as honorary Secretary of West Bengal Orthopaedic Association for 2016-2019.Research and work area on spine.
Mr. MALAV KAPASI
"INTERNATIONAL BEST RESEARCHER AWARD" for our research "Assessment of the socio-economic and health impact of COVID-19 in the NGO intervention areas of Gujarat".
"INTERNATIONAL BEST RESEARCHER AWARD" for "Assessment of the socio-economic and health impact of COVID-19 in the NGO intervention areas of Gujarat." Malav Kapasi, Public Health Professional, has been working in the social sector for more than seven years. He has done masters in Social Work from Gujarat University in Ahmedabad. He has specialization in the public health field which covered maternal and child health and Nutrition, adolescent health and nutrition, Gender equality, Tobacco control, CSR networking, project planning and implementation, capacity building, awareness camp and seminars, Resource Mobilization & monitoring. He is having experience of training, research, data analysis, documentation and developing need-based IEC/BCC materials for communities. Currently, he is working as a Project Coordinator at Centre for Health, Education, Training and Nutrition Awareness (CHETNA), Ahmedabad, Gujarat, India.
Mrs N Sunitha
International Best Researcher Award, Pharmaceutical Analysis
Mrs N Sunitha completed MPharm Ph Chemistry pursuing PhD in Acharya Nagarjuna University under the guidance of Dr A Krishna Satya working in SIMS College of Pharmacy Mangaldas nagar Guntur for the past 14 yrs and was married to Dr B Appa Rao, have two kids B Karunya and B Adarsh . in 2021 received INSO award for excellency
Dr. SHIV SHANKAR MISHRA
INTERNATIONAL BEST RESEARCHER AWARD – ONCOLOGY
I COMPLETED MY MBBS FROM GUWAHATI MEDICAL COLLGE IN 2012. THEN I WENT TO PURSUE D.N.B. RADIATION ONCOLOGY AND COMPLETED IN 2019. I HAVE WORKED AS CLINICAL ASSOCIATE IN MAX SUPERSPECIALTY HOSPITAL, PATPARGANJ, NEW DELHI (2019-2020). CURRENTLY, I AM DOING MY SENIOR RESIDENCY IN AIIMS RAIPUR, CHHATTISGARH. I HAVE DONE DOSIMETRIC STUDIES ON VARIOUS RADIATION TECHNIQUES USED IN PATIENTS WITH CARCINOMA BREAST. I HAVE PUBLISHED FEW PAPERS INCLUDING ORIGINAL ARTICLES, CASE REPORTS AND REVIEW OF LITERATURE IN VARIOUS NATIONAL AND INTERNATIONAL JOURNALS. I HAVE ALSO RECIEVED BEST e- PAPER AWARD IN THE NATIONAL CONFERENCE CONDUCTED BY ASSOCIATION OF RADIATION ONCOLOGISTS OF INDIA – AROICON 2022. I BELIEVE OUR WORK IN ONCOLOGY IS HALF DONE BY "CANCER AWARENESS" AMONG GENERAL POPULATION, SO I AM INVOLVED IN SPREADING AWARENESS THROUGH VARIOUS SOCIAL MEDIA PLATFORMS TOO. BY PASSION, I AM A PHOTOGRAPHER, PAINTER AND A PUBLISHED AUTHOR.
DR TARUN GUPTA
INTERNATIONAL BEST Researcher award in orthopedic
Severe diverse patient needs by providing high quality Knowledgeable medical care for acute and chronic conditions.experienced in orthopedic and trauma management .always eager to learn new things to be updated with advance treatment for the benefits of patient society.
Dr. Hruchali Deepak Patangrao
International best research award
Hardworking and passionate otorhinolaryngologist with benevolent attitude. Placed at Mumbai with utmost efforts to serve society.
Dr. Sarasjothi M
International best researcher
Love to work in the field of obstetrics and Gynaecology. Sacrifice and determination will support me always.
Lata assudani
International best researcher award
I am MBBS, MS ( OBGY) done my post graduation form Nagpur. Have published many case papers in national and international journals. Received best paper presentation by NOGS.
Suganya.D
International Best Researcher Award for Artificial intelligence in medical diagnosis
I am Suganya, Senior Research Fellow under AICTE Doctoral Fellowship in Puducherry Technological University, Puducherry, India. I have qualified UGC-NET (University Grants Commission – National Eligibility Test) for Assistant Professor held on June 2020. I have completed my M.Tech in Computer science and Engineering, secured University Rank-1 and got Gold Medal in Pondicherry University on 2016. Completed B.Tech Information Technology in Mailam Engineering College affiliated by Anna University, Tamil Nadu in 2014. I'm doing research in Artificial intelligence in medical diagnosis. It especially speaks about the detection of corona virus and its severity. I have published nearly five National and International conferences which include springer, IEEE etc. and one Q1-Journal (SCI-E) in Elsevier and published a few chapters in springer, Taylor and Francis books etc. I'm so glad that I have received an ISSN award for International Best Researcher which motivates me to publish more quality works in reputed journals.
Yashila Prithika U
International research star award – reproductive medicine
Fertility consultant at ARC International and research centre,Tambaram,Chennai
Mithavini
Best research article, the effect of densification on hardness of Ti, Ti-6Al-4V, Ti-34Nb-25Zr alloys produced by spark plasma sintering.
I am Mithavini Rhulani Mahundla. A PhD candidate in metallurgical engineering at Vaal university of technology, South aAfrica. A well known researcher in the field of advanced materials, bio-metals for biomedical applications.
Ruchika Tandon
International Best Researcher Award for "Is International HIV Dementia Scale good enough to diagnose HIV-associated neurocognitive disorders?"
Dr. Ruchika Tandon is working as an Associate Professor in the Department of Neurology a Sanjay Gandhi Postgraduate Institute of Medical Sciences, Lucknow, India. She did her MBBS and MD in Medicine from GSVM, Medical College, Kanpur and DM in Neurology from SGPGIMS, Lucknow. Thereafter she worked as an Assistant Professor in the Department of Medicine at KGMU, Lucknow and joined SGPGIMS, Lucknow in 2018 as an Assistant Professor in Neurology and was promoted to Associate Professor in 2021. Besides seeing patients and fulfilling the academic and administrative duties, she is keenly interested in research and has authored 25 publications in National and International journals. Her main topics of interest include Movement disorders, especially Parkinsonism, neurocognition, neuroinfections, epilepsy and headache and along with the Department of Neurosurgery, has initiated the Deep Brain Stimulation programme for Parkinson's disease and dystonia patients in the institute and is actively involved in their assessment and post-op programming. She has 13 book chapters to her credit, is a reviewer of 4 scientific journals, editor of a journal and section editor of another journal and actively attends conferences as a speaker as well as a chairperson. She is also a principal investigator/ co-investigator in extramural and intramural funded research projects. Besides, she also participates in awareness programmes organized by audiovisual and print media. She was awarded the 'KC Burman award for humanism in medicine' in 2008, 2nd prize in clinicosocial case presentation in 'ICGGM 2015' and International Best Researcher Award in 2023 by ISSN recently. Her other areas of interest include painting, reading books, anchoring, writing, cooking, singing, listening to music and playing guitar. I am grateful to the ISSN Awards for the recognition of my work.
Prof.Dr Shubhangi Hirasingh Verma
International Best Researcher Award for Excellence in General Medicine
Working as Professor & Head Department of General Medicine at Dr Panjabrao Deshmukh MemorialMedical College Amravati ,Maharashtra. I have done graduation (MBBS) & Postgraduation (MD General Medicine ) from Indira Gandhi Medical College, Nagpur,Maharashtra. Awarded FELLOWSHIP IN DIABETES By Apollo Hospitals,Medvarsity and LIVERPOOL ACADEMY of UK in 2018. I have Academic & Research experience of around 25 years.Teaching to undergraduate and postgraduate medical students since 25 years As a Faculty in Several International Medical Institutions. Professor and Head, Dept of General Medicine & Vice Dean at University of FIJI, LAUTOKA,SOUTH PACIFIC from May 2009 to December 2010.Presented paper on Australian and Newzeland Guidelines for Management of Hypertension in Sai International Medical Conference at FIJI,in 2010. Associate Professor and Head of the Department,General Medicine at International Medical and Technological University , DAR-ES-SALAM ,EAST AFRICA from July 2001 to September 2003.Presented 3 papers on ExtrapulmonaryTuberculosis,Clinical Presentation and Management of Anthrax and Diabetic Autonomic Neuropathy. Associate Professor at Al Tahadi University , SIRTE ,LIBYA from September 2006 to August 2007. During this tenure I was holding the position of Non Invasive Cardiologist at IBN SINA TEACHING HOSPITAL,SIRTE,LIBYA. Contributed as Author to Chapter 7 onHepatitis B Vaccine, Chapter 11 on Pnemococcal vaccine, Chapter 18 onCOVID-19 vaccines & Chapter 19 on COVID-19 Vaccination in India in a BOOK VACCINE:A PREFACE TO NEW ELIXIR. Published total 15 Original research articles in 9 International Journals and 6 National Journals. 5 articles are published in SCOPUS/ELSEVIER 2 articles in PUB MED CENTRAL and 1 article in DIRECTORY OF OPEN ACCESS JOURNALS.  In 2021 , 4 original research articles published in International Journal of Advances in Medicine indexed in INDEX MEDICUS ,SOUTH EAST ASIA REGION (WHO).  In 2022 ,published original research article in International Journal of Scientific Journal indexed in INDEX MEDICUS.  In March 2023 two Original research articles published One in Journal of Cardiovascular Disease Research indexed in SCOPUS & EMBASE and One in International Journal of Scientific Journal indexed in INDEX MEDICUS I am an EDITORIAL BOARD MEMBER for Asian Journal of Medical, Dental & PREVENTIVE RESEARCH.  Actively involved in presentations and participations at Medical Conferences of National International level.  Paper " Should patients with Acute Inferior,Posterior and Right Ventricular Infarction be Thrombolysed " Awarded as BEST PAPER OF CARDIOLOGY SESSION in APICON 2000 at JAIPUR.  Presented paper " A Study of Serum Electrolytes Sodium and Potassium in reaction to Arrhythmias after Acute Myocardial Infarction" in APICON. Actively attending CMEs as Chairperson &organizing workshops. I motivate students for Research guided 4 Projects in 2021 and 3 Projects in 2022 on Clinical Research.
Masashi Nojima
INTERNATIONAL BEST RESEARCHER AWARD in Instrumentation/micro beam analysis
Dr. Masashi Nojima, Ph.D.-engineering, now is a Junior Associate Professor of Engineering, Research Institute of Science and Technology, Tokyo University of Science. He completed his doctorate in micro-beam analysis with a combination of focused ion beam (FIB) and secondary ion mass spectrometry (SIMS) in 2003. After graduate from Department of Applied Chemistry of Engineering in the University of Tokyo, he became a Research Associate of Professor Yoshimasa Nihei lab in Tokyo University of Science. He has invented shave-off depth profiling by utilizing FIB micro-machining and SIMS. The shave-off depth profiling is powerful to rough structured samples and different interfaces. He applied the shave-off depth profiling for failure analysis of nano-devices: electro-chemical-migration phenomena in IC package. He has firstly visualized electro-chemical-migration in IC package within 10 um pitched electrode in the world in 2005-2008. In 2012 he has developed Ar gas cluster ion beam (GCIB) dynamic SIMS system for polymer depth profiling and imaging. In 2013, his team was nominated for development of a new principle mass analyzer for organic materials from JST-SENTAN program and started developing a new principle mass analyzer.
Malvika Panchal Sharma
International Best Researcher Award
Dr. Malvika Panchal Sharma BDS, MDS (Pedodontics & Preventive Dentistry) is a clinician in the field of pedodontics. She completed her Bachelor's degree (BDS) in Dentistry from IDST Modinagar in 2007 & pursued her master degree (MDS) in Pedodontics & Preventive Dentistry in 2019 from Santosh University. She is a life member of ISPPD.She is currently practicing in Noida. Dr. Malvika Panchal is the Founder -Director of the Majestic Family Dental Care, Noida. She has several publications in national and international journals.
Dr. Kamal Prasad
International Best Researcher Award – Microbiology & Biotechnology
Dr. Kamal Prasad is an accomplished scientist with expertise in microbiology and biotechnology. He holds a Ph.D. in Agricultural Microbiology and serves as the Director and Researcher of Microbiology & Biotechnology at the Centre for Advance Agriculture Research, Xenesis Institute, Absolute Bioscience in Gurugram, Delhi NCR, India. He is also a Fellow member of TERI, New Delhi, and an Honorary Rosalind Member of the London Journal Press in the UK. He has the Editor-in-chief of the South Asian Journal of Experimental Biology. Dr. Prasad is widely recognized for his extensive research contributions, having published over 150 peer-reviewed research articles and 80 book chapters in internationally and nationally reputed journals and books, as well as numerous popular and technical articles. He is an author/reviewer for multiple international and national journals and serves as a member of the editorial board of several international and national journals and societies. Dr. Prasad has established various Ultra-Modern Research and Development Labs and Production units, with expertise in Molecular Biology, in vitro AM Technology, Nanotechnology, Product designing, and New Agricultural Products Development such as Biofertilizers, Biostimulants, Biofungicides, Bioinsecticides, Nano Bioformulations and planning to project implementation, and outreach through training, workshops, seminars, and conferences. He has implemented and managed various research and commercial agriculture and horticulture-based projects in India as well as abroad mainly on soil health, land reclamation, wasteland development, the introduction of new crops, under-utilized crops, greenhouse cultivation, open field cultivation, fruit crops, Commercial Agriculture business plan scope, and opportunities, etc. He was invited as a guest lecturer and various discussion forums at national and international leading organizations for agriculture commercial projects and policy discussion. He has made significant contributions to Science Education, Science Policy, Planning, and Management of Research and Education in India. Dr. Prasad has enough experience in hi-tech organic formulation, cultivation, and agronomics on various crops for them commercial utilization. His core expertise to develop commercial agriculture projects for long-term sustainability, includes project planning, feasibility studies, resource arrangements, field layout basis on crop suitability, timely implementation of the project at the field, etc. through experienced field staff. He has advised many leading organizations on various agriculture projects in India as well as aboard.